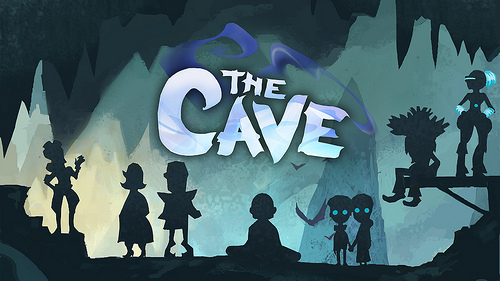 In life we tend to create objectives and then go about accomplishing them in our own unique way. For some people it might be working hard, where as another person might resort to blackmail, which is based off what type of person you are. Since this is a rather interesting concept, The Cave follows seven characters on their journey to get what they desire most. With some big names behind it, is The Cave a quirky masterpiece or is it another lackluster digital title?
Lets look at what's HOT and what's NOT in our review of The Cave.
HOT
Different Characters Offer New Possibilities
In The Cave, every character has some sort of "special ability" which vary from extremely useful to practically useless. For the most part they're limited to a character's unique puzzle, but a number of them can be used to bypass certain puzzles or accomplish more for less. To give you an idea, the Knight can utilize a number of shortcuts due to his invincibility ability or the Time Traveler can teleport through a wall to grab a certain item. These elements open the door to a number of speed run possibilities, plus can cut down on some of the more tedious elements. Unfortunately some abilities are not full utilized, like the Hillbilly offers no unique advantages to the team, although everyone else has at least one spot where they can help out.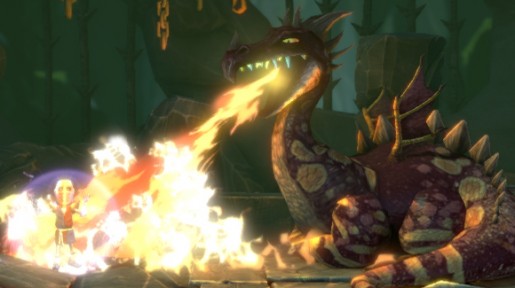 NOT
Subsequent Cycles are BORING!!!
While puzzle games can be fun the first time around, they can grow to become extremely tedious over time. Sadly no one told this to Double Fine, so you need to do five cycles to see everything The Cave has to offer. Thankfully, every character has their own unique stage, so the first two cycles should offer up different experiences, but The Cave also features a number of fixed puzzles/voice overs, which you can expect to repeat every time you play the game. By the time you start working on alternate endings you should know every solution, so the game will evolve into something of a speed run.
Review: The Cave

,