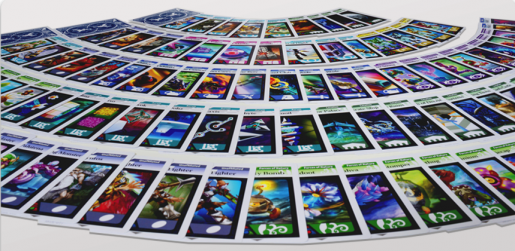 In Nintendo's latest effort to get people interested in Club Nintendo, they're offering 10 lucky gamers a complete set (400+) of Kid Icarus: Uprising cards.
Similar to the Kirby playing cards, you must first buy or at least obtain a valid Kid Icarus: Uprising pin number. After you obtain the code, simply head to Club Nintendo and redeem it. Finally fill out the survey, which will enter you into the raffle for this sweet set. For those that purchased Kid Icarus: Uprising prior to this promotion, simply sign into Club Nintendo and check your To Do list. You should the survey waiting for you, though keep in mind that you have till January 6th (11:59 PM EST) to fill it out.
Best of luck to all that enter and lets hope Nintendo offers a new promotion after this one.