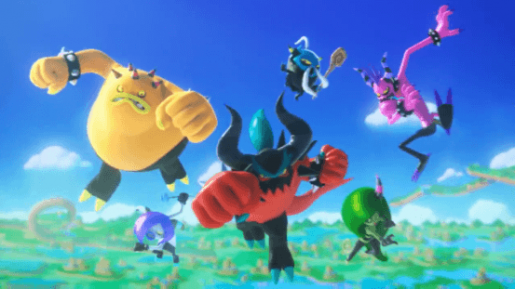 Ever since it was announced back in May, Sonic fans have been anxiously awaiting the release of Sonic Lost World as it looks to continue the trend of more classic Sonic playstyle, as Sonic Colors and Sonic Generations utilized, but with even more focus on controlling Sonic. While Sonic may be the fastest thing alive, gamers will have to wait one more week for the launch of Sonic Lost World, as a new trailer for the game has revealed a new release date of October 29, for both the Wii U and Nintendo 3DS.
The new trailer focuses on the Deadly Six, the team of enemies that Sonic will be squaring off against in the game while going after Dr. Eggman. This allows you to see many of the different gameplay mechanics that are used to fight the bosses. It's still hard not to see some Super Mario Galaxy-esque elements in the game, but it appears that Sonic Team has still managed to make it fit into the Sonic universe.
The trailer also makes a point to show off the previously announced Sonic Lost World Deadly Six Edition for Wii U. This special edition release will give you NiGHTMARE DLC that is based off of another Sega series known as NiGHTS into Dreams.
Sonic Lost World will be available on October 29 for both the Wii U and Nintendo 3DS. Check out the trailer below: