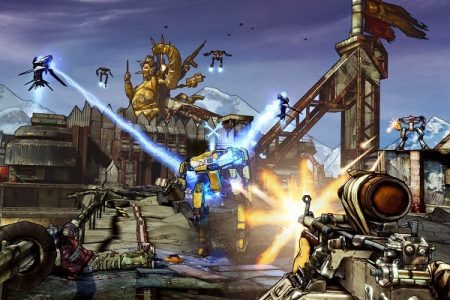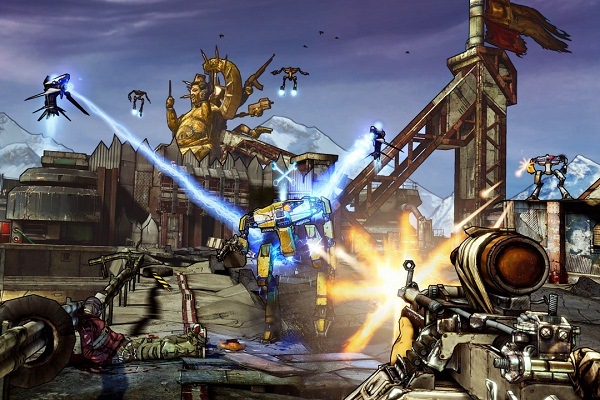 As some of you might know, I am good friends with fellow writer Cameron Morawski and tend to co op with him quite often. Naturally when Borderlands 2 released, we were fast on our track to platinum it with the usual gang. Shortly after getting the platinum, we started working on collecting rare and unique items, which ultimately lead to others asking for advice. Since the demand was so great, I decided to make it easy for everyone and create a handy little guide!
Unlike most of my guides, this one has been broken up into three parts. The first part is what farming is and what some of the items are, next will be the "perfect" or ideal build for farming and finally I will show you how I was going about some of these area's.  Let's start by talking about what farming is.
What is Farming?
Farming is a term generally used in RPG's and simply means doing repetitive work for some kind of goal. In Borderlands 2, this is all about leveling a side character or trying to get legendary items. Sadly most of these items won't come easy, but with the right build the grind will be far quicker.
What are Some Legendary Items?
When it comes to games like Borderlands 2, you tend to hear rumors and talk about what some of these items. One of my favorite examples being the Teeth or Terra shotgun, which people always told me fired teeth. Since this really doesn't paint a picture of what the gun does, give you any sort of understanding of it's uses and ultimately leaves you confused, I made a video of a number of the weapons I came across while playing. Not everyone gets it's fair share, but this should give you an idea of what to expect. More videos might be posted in the future or I might condense them all down into one super video.
Skull Squisher
Pitchfork
Gunnerang (it's a homing weapon when thrown and will track down enemies to kill. If no enemies are around, it will just come after you.)
HellFire
Slagga (it fires several bullets for a fraction of the cost)
Baby Maker
Sledges Shotgun
Veruc
Teeth of Terra
Bonus Package (homing grenade that blows up, then spawns 10 little ones that spawn 10 more. Warning, this lags the game if used a lot!)
Breath of Terra
Conference Call
Bunny
Bitch
Infinity (doesn't need to be reloaded either.)
Lyuda
Badaboom
Flakker
Maggie (Simpsons reference… obviously.)
Deliverance
Volcano
Shredifier
Quasar
Fire Bee (AOE flames + fires rockets as you can see)
Nasty Surprise