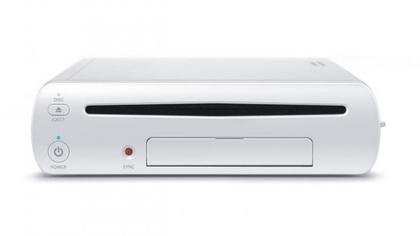 Nintendo has finally opened the lid on all of the details you need to know about the Wii U. It also officially announced the release date for the console in Japan.
For anyone wanting to know, details for the Wii U's release will be announced later today. In the meantime, a lot of information has been revealed about the Wii U's specs and even price.
Here's what was posted so far:
– The console has 2GB memory. 1GB for games and the other for system memory.
– Games discs have a 25GB capacity.
– Wii U is backwards compatible with all Wii U games and even accessories.
– Launch games include New Super Mario Bros and Nintendoland.
– Wii U pro pad (the Xbox 360-like one) will retail for ¥5040.
– The Wii U controller will cost ¥13440.
– Two bundles will be available at launch. One "basic" white console with 8GB HDD with a controller and a "premium" bundle with a 32GB HDD black console, HDMI cable, and a power cradle for the Wii U controller. The basic model costs ¥26250 and the premium will cost ¥31,500.
– The release date for Japan is December 8th, 2012.
Source: Kotaku