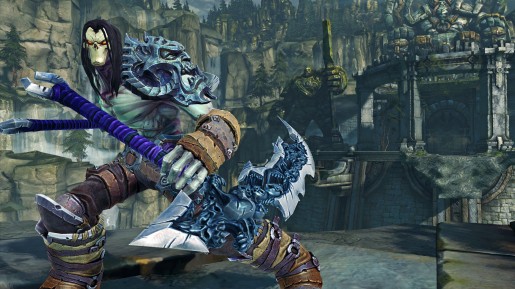 With Darksiders II releasing in about two weeks, Vigil Games revealed today an incentive for fans who have played and finished the first Darksiders game.
According to Vigil Games, gamers who have completed Darksiders on either platforms, they will get an exclusive Pauldron of the Horsemen in Darksiders 2. The level 5 legendary armor piece will boost Death's stats as well as his critical damage. In addition, a level 1 legendary scythe called the Chaos Fang will also be unlocked. Now that's a great way to start the game.
As for how to unlock it, just make sure that you have unlocked the achievements as it will be based on that and not the saved game file.
Check back with us on August 14th for our exclusive coverage of Darksiders II. Yes, we already have the game!