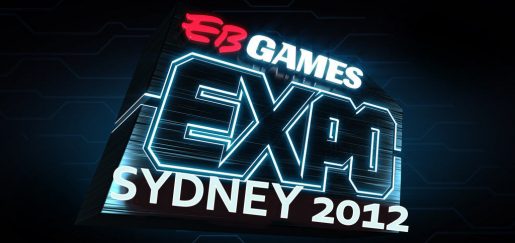 EB Games Australia has revealed the full list of games that will appear at its EB Expo 2012 event in October.
The EB Games Expo is best described as E3 for Australians. This year it will be held at Sydney Showground, Sydney Olympic Park and runs from 5th October to 7th October.
Check out the full list of games below:
Aliens: Colonial Marines
Assassins Creed 3
Assassins Creed 3: Liberation
Borderlands 2
Call of Duty Black Ops 2
Castlevania: Lords of Shadow 2
Company of Heroes 2
Dance Central 3
DanceStar Party Hits
Dragon Ball Z for Kinect
Devil May Cry
Epic Mickey 2
F1 Race Stars
Fable: The Journey
Far Cry 3
FIFA 13
Forza Horizon
Tom Clancy's Ghost Recon: Future Soldier
Guild Wars 2
Halo 4
Hitman: Absolution
Injustice: Gods Among Us
Just Dance 4
LEGO Lord of the Rings
LittleBigPlanet Karting
LittleBigPlanet Vita
Lost Planet 3
Medal of Honor: Warfighter
Metal Gear Rising:
Revengeance
Kinect Nat Geo TV
NBA 2K13
Need for Speed Most Wanted
Nike+ Kinect Training
PlayStation All-Stars Battle Royale
Pokemon Black and White 2
Pro Evolution Soccer 2013
Resident Evil 6
Rocksmith
Kinect Sesame Street TV
Silent Hill: Book of Memories
Skylanders Giants
Sniper: Ghost Warrior 2
Sonic and All-Stars Racing
Transformed
South Park: Stick of Truth
Sports Champion 2
Tekken Tag Tournament 2
Tomb Raider
Wonderbook: Book of Spells
WWE'13
XCOM: Enemy Unknown
For more information about the event and to see how to book tickets to the event, visit the official website by clicking here.