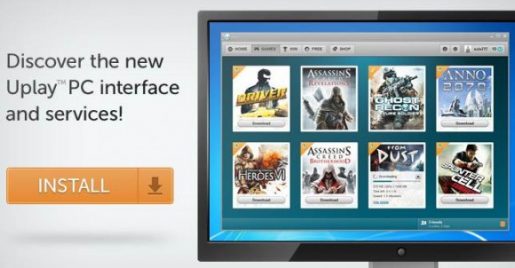 A new report posted on Rock Paper Shotgun says that a new Uplay security risk has been spotted. This new security risk is an issue that is affecting the Uplay browser plugin. Uplay is quite a mystery in itself, because it installs very quietly and you might not even know that it is there. The only way to avoid this new security risk is to uninstall the Uplay plugin.
Uninstalling the program is a pretty simple just follow these steps. In Chrome, search for about:plugins and disable Uplay. In Firefox, head to tools – addons – plugins and then disable any mention of Uplay. In Opera, head to settings – preferences – advanced – downloads – search "Uplay", delete. If you want to exercise extreme caution you might want to uninstall anything related to Uplay on your PC this includes all the game that require it to play. To see the full list check below.
If you want to read more about this security risk you can head to Hacker News, but basically what it does is it exposes a backdoor thread that allows a website to install and run programs remotely. Ubisoft has been contacted, and once we get a reply we'll be sure to update you.
Here are all the games that require and use Uplay:
Assassin's Creed II
Assassin's Creed: Brotherhood
Assassin's Creed: Project Legacy
Assassin's Creed Revelations
Beowulf: The Game
Brothers in Arms: Furious 4
Call of Juarez: The Cartel
Driver: San Francisco
Heroes of Might and Magic VI
Just Dance 3
Prince of Persia: The Forgotten Sands
Pure Football
R.U.S.E.
Shaun White Skateboarding
Silent Hunter 5: Battle of the Atlantic
The Settlers 7: Paths to a Kingdom
Tom Clancy's H.A.W.X. 2
Tom Clancy's Ghost Recon: Future Soldier
Tom Clancy's Splinter Cell: Conviction
Your Shape: Fitness Evolved