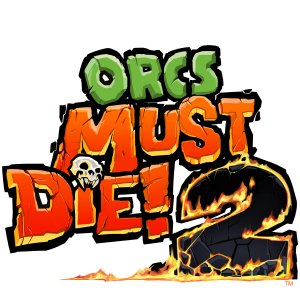 When Robot Entertainment released Orcs Must Die! the game was met with great reception. Many people loved the game for its quirky humor and its fun gameplay. However, many people felt that the game was lacking in some areas. Topping the list of features that people wanted to see added to the game was Co-Op. That feature never came even after multiple DLC packs were released for the game.
When a sequel to Orcs Must Die! was announced 6 months after the original, a lot of people were generally upset. This can draw comparisons to when Left 4 Dead 2 was announced very shortly after the original. With Orcs Must Die! 2, people were not as upset as Left 4 Dead 2, because it contains the feature that many people were asking for – which is Co-Op.
Not only does Orcs Must Die! 2 feature Co-Op, but it also features new enemies, more levels, newer and better traps, more weapons, and it also adds a new mode known as classic that allows you to play all the levels from the first game. The game does add a lot of replay value, but will it live up to the original or sink to an abyss of bad squeals?
Let's take a look on what's HOT and what's NOT in our review Orcs Must Die! 2.
HOT
Gameplay
Orcs Must Die! 2 is just like its predecessor in that it is a tower defense game at heart, and you will often spend most of your time in a level just trying to come up with the best strategy. Once you have your strategy, you can unleash the Orcs and your purpose is to defend a rift or two depending on the level from the Orcs. Each enemy that you let through the rift costs you rift points and once you get down to zero you lose the level. Most enemies' account for one rift point while others can account for two.
Once you successfully beat a level, you are granted a number of skulls. How many skulls you get depends on your performance. The maximum amount of skulls you can get for completing a level is 5. However, you can also pick up bonus skulls throughout the level. These skulls are used as currency to buy new weapons, traps, and trinkets. You could also use the skulls to upgrade those same weapons, traps and trinkets.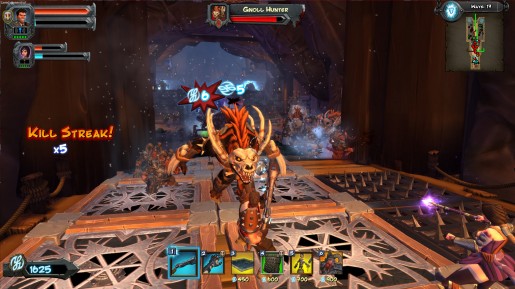 Replay Value
Orcs Must Die! 2 features a lot of content for a game that only costs $15. The game comes with 3 modes and tons of levels in each mode. You also have 2 characters that you can choose to play with and you have a lot of weapons and traps to play with. Not to mention the fact that each weapon and trap can be upgraded in multiple ways.
As mentioned earlier Orcs Must Die! 2 features 3 modes. The first mode is the story and the one that contains all the new levels that come with the game. Playing through this mode unlocks new traps to use in other levels. However, most of these new traps cost skulls, and these skulls are hard to come by if all you do is play the story mode. This is where the other 2 modes come in.
One of the other modes is called endless, and basically what you do is you face an endless amount of waves that features all the enemies in the game. Just like in the story mode you have a certain amount of rift points. Once all of the points are gone the level ends. How many skulls you get depends on how many waves you played. The last mode in the game is Classic. This is all the levels from the first Orcs Must Die!. It has been updated with all the new enemies.
Orcs Must Die! 2 Review

,