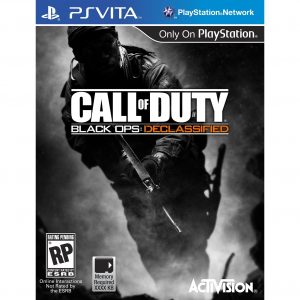 Some thought that last month at E3 when Sony officially confirmed the new Call of Duty game Black Ops: Declassified coming to the Playstation Vita, it was just a tad lacking. Despite this, it seems as if there aren't a whole lot of people who actually do know much about the game.
An interview that was held with Treyarch's Director of Communications revealed how little is known about the game, even at Treyarch. What he had to say was simply the following:
With regards to the Vita, all I can tell you is that it's quite literally declassified.
Despite their director seeming to not know what declassified means (or was shooting for a stupid pun), it seems that the game is at least making some progress judging by a
Walmart listing for the game
. Hopefully the game doesn't turn out to be a quickly and poorly made game simply because Activision wants a Call of Duty game to be pushed to the PS Vita as soon as possible.