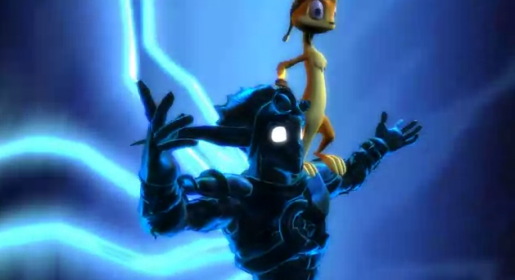 Following the general trend of revealing more and more characters for Sony's fighting title Playstation All Stars Battle Royale, today we see the reveal of two rather popular, and somewhat expected characters. Not only are the popular duo of Jak & Daxter returning from their PS2 ago, but they are also backed up by inFAMOUS's Cole McGrath.
Each characters have cool sets of powers to help them along, many of which fans of the respective games will be familiar with. From Jak & Daxter, we see the ever cool Dark Jak powers, where Cole brings in some of his powers which include electric grenades and ice storms for starters. Check out the somewhat strange new trailer for the game below to witness the new characters for yourself.
Playstation All Stars Battle Royale is currently planned for release on the 23rd of October, but expect to see many more characters for the game revealed between now and then.