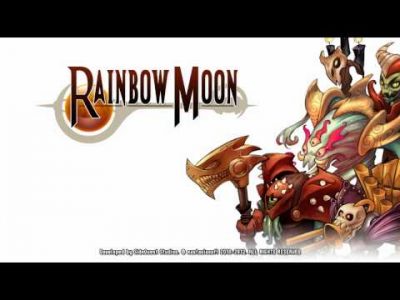 Rainbow Moon is an old-school style RPG game released exclusively for the PSN. The game is developed by a small German developer called SideQuest Studios. SideQuest Studios made the impressive side-scrolling action games Soldner X and its sequel Soldner X-2. With a development studio that specialized in two action games, can Rainbow Moon defy the odds and be a game that RPG fans will like?
With the recent Final Fantasy games introducing new elements to the RPG genre, Rainbow Moon aims to bring back the old features that have been missing from recent RPG games. Does this approach really work in Rainbow Moon? Find out as we take a look at what is HOT and what is NOT in our review of Rainbow Moon.
Hot
Great Bright Graphics
The first level you will play in Rainbow Moon is on an island littered with a dense jungle. The bright luscious green colors of the forest and everything else in the game looks gorgeously luminous. Even though the game's camera is from an isometric viewpoint, the amount of detail that has been put into the environments and character models in this game is to be admired.
Another great thing about Rainbow Moon is that the game runs on a day-to-day basis much like the Grand Theft Auto games do. This means that every 24 minutes that are played in the game represents 24 hours that are in a day. I have yet to encounter different weather patterns in this game (this game is long) but the day and night effects in the game look awesome.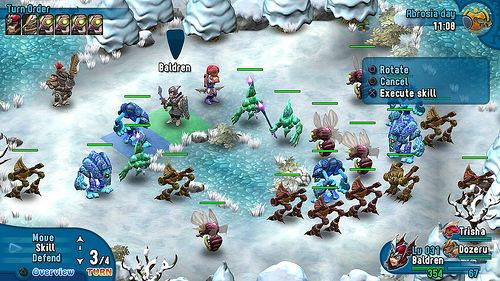 The only time I didn't like the graphics is everytime you have to step inside a dungeon. This is to be expected as these areas are where you will have to most of your leveling up….
Old-School Style RPG
As aforementioned at the start of this review, Rainbow Moon re-introduces many old-school RPG elements that have been missing from more recent RPG games – most notably Final Fantasy XIII and XIII-2.
If you loved the glory days of the SNES and liked RPG games such as Chrono Trigger and others, Rainbow Moon may be the RPG game you've been longing to play for quite some time.
Not only does Rainbow Moon look like an older RPG game, it plays like one too. The game adopts a more traditional turn-based style battle system that veterans of the RPG genre will be familiar with. The game plays a bit like Final Fantasy Tactic and Eternal Sonata as characters are able to move on a grid when it's their turn. Moving around the battle grid in this game becomes necessary when there are a lot of enemies. You don't want to be hiding in the corner as you might be ambushed from all sides!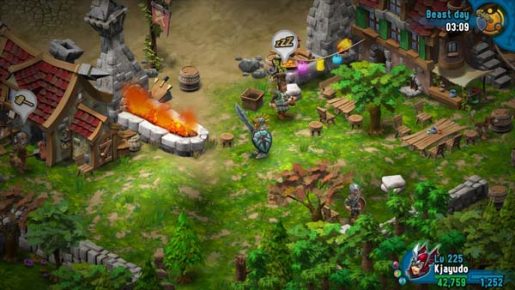 Another thing about this game is that your health does not replenish after each battle is fought. This has been a staple in most RPG games until the release of Final Fantasy XIII. In other words, be prepared to stock up on potions and other items so you're 100% ready and healthy to take on any battle.
A Long Game with Many Sidequests
Many single player offerings from other games in different genres have been kind of miniscule recently. Thankfully, Rainbow Moon offers hours upon hours of fun RPG gaming that will satisfy any hardcore fan of the genre. I played this game for several hours, yet I have not even scratched the surface of what this game provides. SideQuest Studios claims that the game has over 100 hours of gameplay that includes both the main quest and all of the sidequests. If you've played Skyrim to death since it came out last November, its possible Rainbow Moon will become the next game that will occupy most of your free time.
Save Anytime
To my knowledge, Final Fantasy XIII-2 was the first RPG game that allowed you to save the game at any time. Rainbow Moon has now joined the fray and offers you the chance to save the game at any point in the game. This is just an extremely helpful feature especially if you're about to face or have just defeated such a powerful boss or enemy. I remember other RPG games were frustrating as save points were few and far between and once you died, you had to start all over again.
Rainbow Moon Review

,