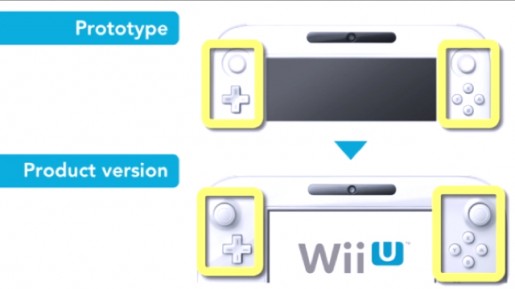 We last saw the Wii U publicly at E3 2011, and most people walked away being really impressed with its controller. That controller has been renamed to Wii U gamepad, and it has received several updates to make it a lot more intuitive. The name change was revealed to come from the name of Nintendo Entertainment System's controller, the NES gamepad.
The buttons have been moved around to provide for a more comfortable experience. The controller's handgrips were also changed to make the controller easier to hold.
The nubs that were passed off for thumbsticks have been removed, and actual thumbsticks were put in. These can now be moved in a 360 degree radius while also has the ability to be pushed down. The controller will also feature a NFC reader/writer than can read cards or figures when they are placed on it.
Nintendo also announced that the controller will feature a TV button, that when pressed will turn the Wii U into an infrared TV remote.