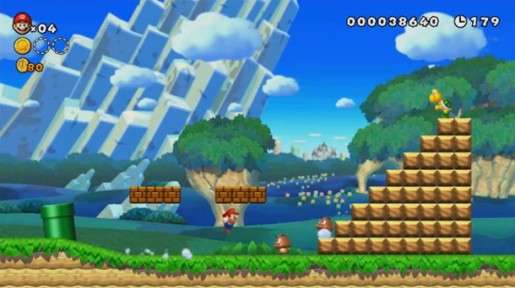 In today's presentation of Nintendo Direct, one of the games that is confirmed coming to the Wii-U is the New Super Mario Bros with a neat feature included.
The New Super Mario Bros. that Nintendo unveiled today for the Wii brings back the classic Mario 2D side scrolling game we all loved. According to President Iwata of Nintendo, the NSMB will make use of its recently announced MiiVerse where players can connect with their friends and pass on messages while gaming. Think of the Miiverse as the new social networking hub for the Wii-U where you can connect to people to share games, have friendlists, and more.
We should know more about the New Super Mario Bros. for the Wii-U later this week. Check out our impressions soon!