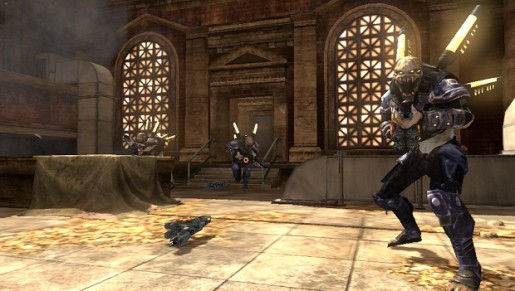 As we get closer to Resistance: Burning Skies release, it's too hard to contain the excitement. Many trophy hunters are wondering what challenges await them and how difficult the platinum will be.
Today, SCEA released a somewhat complete trophy list for Burning Skies. There a total of 25 trophies available, but only twenty were revealed by Sony as five are spoilers.
Here is the complete trophy list. Don't forget to check back with us near the release date for our review.
RESISTANCE: BURNING SKIES TROPHY LIST
| | | |
| --- | --- | --- |
| Trophy Name | Rank | Description |
| Platinum | Platinum | Earn all trophies |
| Staten Island | Bronze | Successfully complete level 1 |
| Hidden Trophy | Gold | |
| Upgrade | Bronze | Upgrade a weapon in Single Player Campaign |
| Combine | Silver | Upgrade both slots in Single Player Campaign |
| Customize | Gold | Upgrade all weapons in Single Player Campaign |
| Indiscriminate | Bronze | Kill an enemy with every weapon in the Single Player Campaign |
| Variety | Bronze | Use the Secondary Fire of each weapon in the Single Player Campaign |
| Dangerous | Bronze | Kill 250 Chimera in the Single Player Campaign |
| Deadly | Silver | Kill 500 Chimera in the Single Player Campaign |
| Lethal | Gold | Kill 1000 Chimera in the Single Player Campaign |
| Axed | Silver | Kill 50 Chimera with Riley's Axe in the Single Player Campaign |
| Overheat | Silver | Kill 50 Chimera by detonating their heat stacks in the Single Player Campaign |
| Boom | Silver | Kill 100 Chimera with headshots in the Single Player Campaign |
| Impaled | Silver | Kill an Impaler |
| Executed | Silver | Kill an Executioner |
| Giant | Gold | Kill any combination of 18 Impalers or Executioners |
| Hidden Trophy | Gold | |
| Hidden Trophy | Gold | |
| Incite | Gold | Complete one round of Multiplayer |