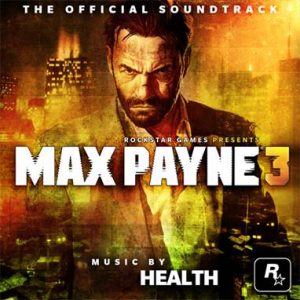 Rockstar Games is pleased to announce today that the soundtrack to Max Payne 3 is now available for purchase on iTunes.
The original soundtrack for Max Payne 3 is composed by HEALTH, the L.A. noise band whose non-symmetrical sounds have garnered critical acclaim from the music press and fans around the world. Mixing their signature percussive undertones and synth effects, HEALTH has created a dark and driving soundscape that perfectly reflect Max's blurred and frayed mental state. HEALTH discard conventional balanced compositions and inject their signature melancholy noise pop into a score that helps propel Max as he transitions between his dark present and tragic past, giving each their own distinctive feel, while staying true to the heavy atmosphere of the Max Payne series.
If you happen to love the soundtrack that L.A. Noire has, then there's no doubt you'll fall in love with this soundtrack for Max Payne too! All of those amazing tracks that you've been hearing in the game can all be listened again through this soundtrack.