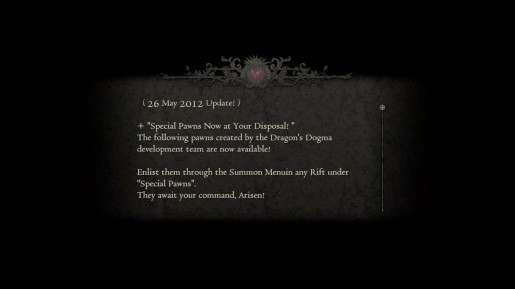 The pawns in Dragon's Dogma play a vital role in your adventure through the vast land of Gransys. While it may be tough to find the best pawns in the Rift World, the games development team has uploaded their special pawns for anyone to recruit.
To enlist the special pawns created by the development team, simply head to the Rift world and pick the Special Pawns option. From here, you will find roughly six special pawns, which range from level 20 to level 50. It's highly recommended that you have Rift Crystals with you as you'll need them for recruitment.
Those who have the Xbox 360 version of the game, hire our pawn by searching our gamertag: "MarkFajardo".