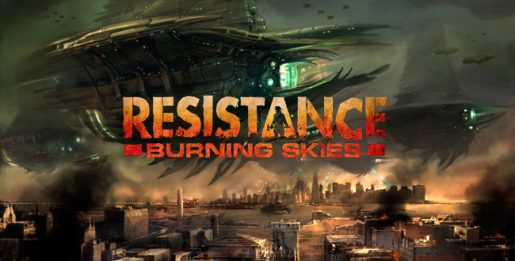 When Resistance creators Insomniac Games decided to move on from the franchise, many fans were worried about the future of the series. Thankfully, Nihilistic Software has stepped in and developed a Resistance game made exclusively for Sony's PlayStation Vita console.
Thanks to the addition of the PlayStation Vita's second analog stick, many commentators have said that this game could be the best FPS game to ever be released on a handheld console. This is a bold statement, although not too farfetched either. Having said that, does Resistance: Burning Skies truly live up to the hype it has been receiving lately? Let's find out as we take a look at the HOTs and NOTs of Resistance: Burning Skies.
HOT
Comfortable Controls
The original PSP console obviously lacked a second analog stick which meant FPS games struggled to find a comfortable way for players to play certain games. I remember playing King Kong on the PSP and being forced to use the face buttons to aim. The game lacked an auto-aim system and this resulted in one of the most uncomfortable experiences I've ever had playing a video game. I never touched that game ever again. Thankfully, you won't have to deal with any of that while playing Resistance: Burning Skies thanks to the PS Vita's second analog stick and touch screen controls. Playing Resistance: Burning Skies is just as comfortable as playing a FPS game on a PS3 controller. You don't have to deal with gimmicky auto-aim seen in PSP games anymore.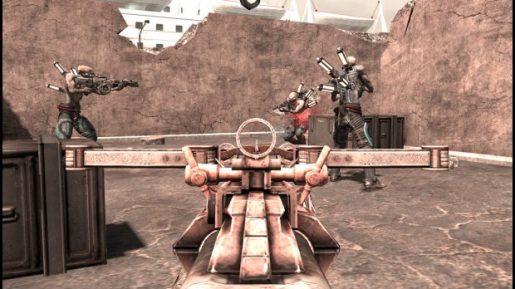 The touch screen also adds a few more nice touches to the game as well. Since the PS Vita lacks an R2 and L2 button, players will need to use the front touch screen to throw grenades at enemies. It's a pretty cool feature just swiping the screen to throw grenades in lieu of just pressing a button to do it. Aside from grenades, you will be also using the touch screen to reload some of the weapons in the game or use the secondary ammo. While it may seem gimmicky for the most part, it works pretty well.
In Resistance: Burning Skies you assume the role of a firefighter by the name Tom Riley. Thanks to him being a firefighter, he has access to a very helpful yet deadly axe. This is arguably the best weapon in the whole game. It may not be as deadly as Gears of War's chainsaw, but it can be just as effective. The first time you decapitate a Chimera with it, be prepared to see the blood squirting everywhere…
Emotional Story
The tale of Resistance: Burning Skies is somewhat similar to Resistance 3 where "family comes first" becomes the main theme of the game. Taking place in the East Coast during the Chimeran invasion, Tom Riley faces a challenge in surviving a city infested with Chimera as he attempts to escape and reunite with his family. Through the six chapters of the game, players will see Tom Riley struggle as he fights his way through the Chimeran forces just to save his family. While it's not a unique story, it does lives up to what we're used to when it comes to Resistance games.
Same Old Resistance Gameplay
Fans need not to worry about Nihilistic Software changing up the gameplay as Resistance: Burning Skies is just as fun as any of its predecessors. In other words, it's all about killing as much Chimera as possible with as many weapons as you can carry. This brings me to another great feature of the Resistance games. That is that you can carry up to 8 weapons at one time, plus two extra grenades. Most FPS games released these days are going the "realistic" route and only allow gamers to hold only two guns at a time. I personally like holding more than two weapons at a time, because it gives you more options to kill your enemies!
Added Cover System and Regenerated Health
Killzone 2 and 3 are the only FPS games I know that have added some type of cover system. Cover system are normally reserved for third-person shooting games, yet the Killzone games show that the system can work well in the first-person perspective as well. The previous Resistance games lacked a cover system, but the Killzone-like system has been included in Resistance: Burning Skies. It's a helpful gimmick that allows you avoid gunfire when there is a lot of Chimera shooting you at once. The cover system may not be used by every gamer, although some people will find it to be very helpful during this game.
Regenerated health also makes a comeback after being absent in Resistance 3. The first and third Resistance games went old-school and featured a life bar and traditional health packs for you to collect. Fans of Resistance 2 and every other shooting game will like the health system in Resistance: Burning Skies better as it makes the game slightly easier.
Fun Multiplayer
In addition to the single player mode it offers, another fun aspect to look forward to in Burning Skies is the multiplayer portion. For the first time on a handheld device, Burning Skies delivers a true competitive first person shooter online match. Instead of having the traditional 16 players, only up to 8 players can join at the same time in the three competitive modes; Deathmatch, Team Deathmatch, and Survival. While the modes are only a few, expect to have a fun time playing through it as you'll get the same kind of quality you've been getting in the console version.
Just like every Resistance games, every match gives you experience points where you can level up, and depending on the levels, you will get to unlock weapons. Also, there are three loadouts that you can customize.
Resistance: Burning Skies Review (PS Vita)

,