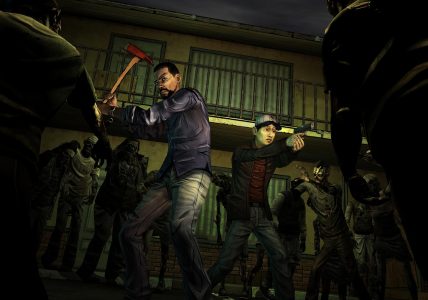 Telltale is pleased to reveal today that when the PlayStation Store updates tomorrow, Walking Dead fans can purchase the first episode, or the entire series for an affordable price.
The first of the five episodes of the Walking Dead game series will go on sale at a low price of $4.99. If you plan to purchase the whole five episode game series, there will be an option to buy it and it will have the price of $19.99, instead of $24.99 (a saving of $5!). Those who will buy the whole season will also receive a free PS3 theme.
Unlike any other previous Telltale game, The Walking Dead tailors the story based on the decisions that you make. Your decisions or actions might have an effect in the episode you're playing or might affect the entire season. You could answer a question in a certain way and have a character become suspicious of your motives, or you could be forced to choose who to save when two people are in mortal peril but only one can be yanked back from the zombie horde. Your decisions will stay with you throughout the series, and their repercussions could mean that you and a friend have a very different game experience. Writing for a game with content that "branches" in this way certainly has its challenges. Instead of a normal linear script, we have to take into account each possible branch and how it affects the game you'll play. It'll be fun to backtrack when playing to see what would happen if you'd made a different decision and our save system supports that with our rewind feature.

Beyond the huge impact of choice and the tailored experience, we're giving players full control of Lee to explore the environment and think their way through both action sequences and survival-oriented puzzle arcs that are signature to a Telltale gaming experience. Unlike Monkey Island style games, we won't be 'using the pie on the gerbil to open the trapdoor' or anything remotely comedic or illogical; instead, we've implemented much more serious concepts that are both logical and completely in-keeping with figuring out how to survive in a zombie apocalypse.
Check back with us this week for our review of the game. Stay tuned.