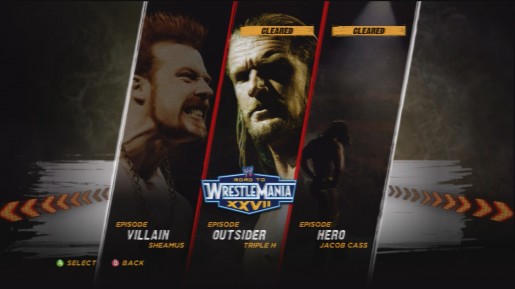 The person WWE '12 gamers had to create for the Road to WrestleMania mode in WWE '12 won't be coming back for WWE '13.
WWEGames Creative Director Cory Ledesma tweeted:
"I can confirm that @RealJacobCass will not be in #WWE13. We wish him the best in all future endeavors."
Jacob Cass wasn't really popular since he was a character that people had to create. Hopefully this means WWE '13 will focus more on better storylines and let us be better people like CM Punk or maybe Chris Jericho.
WWE '13 is due out later this year.