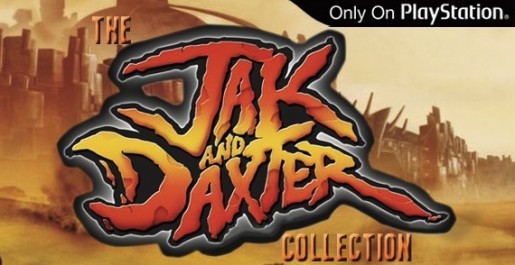 Back on the original PlayStation, Naughty Dog released the iconic Crash Bandicoot games. This quirky platformer became an instant hit and even redefined the genre. As we moved into another generation, Naughty Dog also moved onto a new platforming series known as Jak & Daxter. Keeping true to what made Crash Bandicoot so amazing; Jak & Daxter became a smash hit. Several years and sequels later, Jak & Daxter are finally back. Following in the shoes of other PlayStation 2 classics; the original games have been revamped in HD and various other improvements for the PlayStation 3.
Is picking up Jak & Daxter Collection a wise decision? For a game that is for $39.99, will it be worth your money even though you played the PS2 titles already? Let's take a look in what's HOT and what's NOT in our Jak & Daxter Collection review.
HOT
An Epic Adventure by Jak & Daxter
As far as I can remember, the Jak & Daxter series are one of those games that I can consider as cult classics that everyone should play. Not only is the story is well written, the gameplay that each of the games have are unique. Gamers can expect a fresh new feel from one game to another. When it comes to the story, expect nothing serious but what you should expect is the quirkyness and the humor that these game have to offer.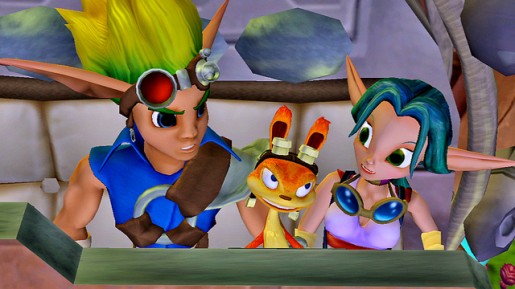 Jak & Daxter: The Precursor of Legacy is the first game in the series where it will take you to the beginning of their adventure. Aftter Daxter falls in a pool of a strange substance called the Dark Eco- he transforms into an orange creature that looks like a long rat. Since then, Jak, his partner, decides to set out on an adventure to find a cure for his friend, but will eventually turn into a much bigger plot where some unknown forces are after the Dark Eco. While you might think story of the first game weak, the game shines on the gameplay department where it succeeds in every way I can imagine for a platformer game. Among fighting bad guys and the like, this game is more like a traditional platformimg game where you have to collect items such as Precursor Orbs and Eggs in order to proceed to the next area.
As for Jak II & III, the stories here are much more mature than the first game. This time in Jak II, Jak, Daxter and their friends Keira and Samos get into some kind of trouble after messing around with an ancient machinery that creates a big rift in the sky. Because of that, they have an unexpected trip through a strange portal and their adventure begins. At the end of Jak II, the story continues in Jak III. This time, both Jak & Daxter are banished from Haven City and are now in the wasteland. A new evil aries in the city where Jak's nemesis Erol comes back to do his evil plot. This is pretty much the story you can expect if you haven't played any of the three. However, the gameplay in the second and third game somehow evolves from the first game as Jak can now use weapons to take down enemies and changes in the platforming aspects, where it turns more into a sandbox style of game ala Grand Theft Auto.
Classic Games Reborn in High Defintion
Back in the day, the visuals that the PS2 delivered is something we get amused so easily. When Jak & Daxter: The Precursor of Legacy and its sequels were released, it was a huge improvement over to the Crash Bandicoot games when it comes to the environments, visuals, character models and pretty much everything else. Now with all of the HD iterations that developers are doing with their classic games such as the God of War and Sly Cooper Collections, Naughty Dog joins the bandwagon and releases the three classic Jak & Daxter games into the PlayStation 3 with improved visuals that will look pretty on an HD set.
Between the three classic games on HD, I must say that Precursor of Legacy is the one game that looks weak. Since this is the first game that was released, there are some things that looks dated even with the enhanced visuals. As for Jak 2 and 3, a huge improvement is noticeable and it's very prismatic. The character models and environments in all three games look very crisp especially when viewed in 3D. Unlike in other HD collections where the cutscenes remains at the original resolution, the cutscenes in all three games has been redone as well.
Yay for Trophies!
Ever since achievements and trophies where introduced, more gamers are starting to care about them, thus wanting more in every game that they release on the PS3 or 360. For those who are trophy hunters, they will be pleased to know that each of the three games have a set of trophies with a platinum trophy. Expect over a hundred trophies to collect in all three classic Jak & Daxter games.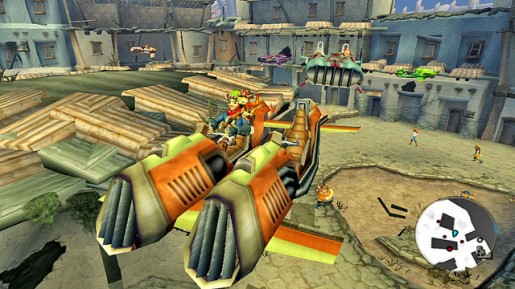 NOT
No Extra Bonus or Replay Value
In addition to the 3D that's been implemented in the Jak & Daxter Collection, there are no more extras or anything of the sort that are included in the game. This unlike the other HD re-releases that developers have released for games such as Sly Cooper. It would have been very cool if Naughty Dog somehow added some mini-games to the collection but nope, once you're finished with the game, there's no reason to play through it again unless you want to get the elusive Platinum trophy. In other words, the game has no replay value, just like the original releases.
Slight Frame Rate Issues
While playing through a fast cutscene in Jak 3, I noticed some slight frame rate dips. The frame rate drops isn't that significant but they are very noticeable when it happens. Through my playthrough, I've only encountered it a couple of times. It must be my old PlayStation 3 but it's something you should look out for when you play the three Jak & Daxter games.
VERDICT
Jak & Daxter seems to have a certain charm that still holds up over a decade later. With small tweaks like HD graphics and trophies, fans won't be disappointed. The only real downside is the lack of extras, but this is just a small gripe in what is overall a robust collection. Honestly with the extremely affordable $39.99 price, there really isn't any excuse not to experience these games. Even if you've played them all on the PS2, I recommend playing it again on the PS3.
[Editor's Note: Jak & Daxter Collection was reviewed on the PlayStation 3 hardware. The game was provided to us by the publisher for review purposes.]
Jak & Daxter Collection Review

,