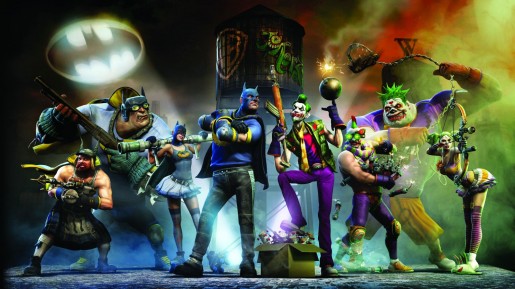 For those who don't know, Gotham City Impostors is a new download-only multiplayer FPS developed by Monolith Software, the same guys who brought us Fear, and Condemned: Criminal Origins. The game was released on Steam yesterday and will hit PlayStation Network later today for $14.99. As for Xbox 360 owners, they can join the fun tomorrow, February 8th.
Gotham City Impostors comes with a number of awesome weaponry such as grappling hooks, glider wings, rollerskates, jack-in-the-box grenade launchers…and BEAR TRAPS! If you love some crazy fun online, Gotham City Impostors is a definitive choice for you to pick up this week.
Check back with us for our review of the game later this week.