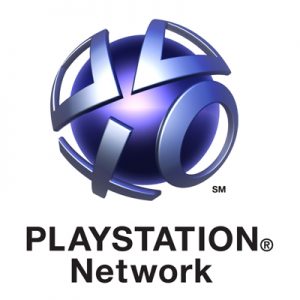 Sony has once again updated its content for the PSN which adds few new games you can now download plus loads of DLC.
PS3 gamers can now have download Tom Clancy's Splinter Cell Double Agent for a cheap price. There's also some exciting new DLC for the likes of Gran Turismo 5, Saint's Row: The Third ,Ultimate Marvel vs. Capcom 3 and Uncharted 3.
*Note all prices are in New Zealand dollars.
Release Update: 19th January 2012:
Full Games (PS3)
Tom Clancy's Splinter Cell Double Agent $34.90
PSOne Classics (PSP/PS3)
Arc the Lad $9.50
Pandemonium 2 $9.50
minis (PS3/PSP)
Stickman Rescue $5.90
P.O.W – Prisoners of War $4.90
Demos (PS3)
Kingdoms Of Amalur: Reckoning Demo
PlayStation Plus
Starhawk Beta
Arc the Lad (100% Discount until 15th February 2012)
Crazy Taxi (75% off)
Oddworld: Stranger's Wrath (30% off)
Add-On Game Content (PS3)
Disney Universe
Baby Elephant Costume $1.90
Bagheera Costume $1.90
King Louie Costume $1.90
Mowgli Costume $1.90
Shere Khan Costume $1.90
Eyepet
EyePet & Friends Science Kit $5.90
(Includes the following content, also available separately)
Hazard Suit Costume $1.90
Science Stickers $0.95
Science Fill Patterns $0.95
Science Soft Play Blocks $3.90
Eyepet
Lucky Dip Vehicles 2 (Free)
Gran Turismo 5
GT5 – Car Pack 3 $11.50
GT5 – Speed Test Pack $7.90
LittleBigPlanet 2
Chinese New Year Costumes (Free)
Saints Row The Third
Cheapyd Pack
Genkibowl Vii $10.50
Ultimate Marvel vs. Capcom 3
Femme Fatale Pack $7.90
New Age Of Heroes Pack $7.90
Villain Pack $7.90
Uncharted 3
Flashback Map Pack #1 $15.50
Who Wants To Be A Football Millionaire? $5.90
Worms 2: Armageddon – Mayhem Pack (Free)
Studio Themes (PS3/PSP)
Dna Static Theme By Craig Redman PS3 $3.90
Dna Static Theme By Craig Redman PSP $1.90
Dynamic Themes (PS3)
Abstract
Hypnotic Flower $3.90
World at Night Dynamic Theme $3.90
Nature
Dynamic Black Spider Theme $3.90
Dynamic river and trees theme $3.90
Dynamic sea waves beating rocks theme $3.90
Dynamic snow night theme $3.90
Places/Landmarks
Dynamic Eiffel tower theme two $3.90
Dynamic ferris wheel theme $3.90
Sci-Fi/Fantasy
Dynamic Dragon Theme 3 $3.90
Space Flight $3.90
Videos (PS3)
Access 017
Final Fantasy XIII – "Battle In Valhalla" Trailer
Tom Clancy'S Rainbow 6 Patriots: Debut Trailer