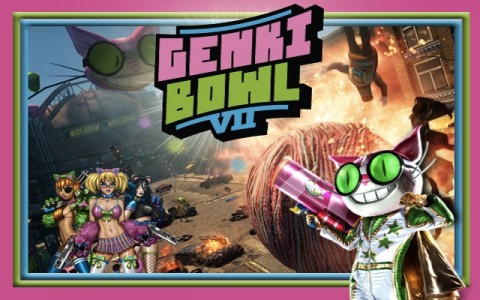 It's finally that time. The first Mission Pack DLC has arrived for Saints Row: The Third. Who better to kick off the first campaign add-on than the iconic Professor Genki? Having decided that it's time to go beyond the Super Ethical Reality Climax show, Professor Genki puts together another GenkiBowl, an event full of mayhem and, of course, murder (it really is the only way to please the great Genki). Having made a name for yourself in Steelport as the leader of the Saints, you have been invited to partake in the latest GenkiBowl to see if you have what it takes to survive the newest and deadliest activities devised by the man-cat.
Does Volition's first campaign offering please Genki? Or has it be deemed Unethical?
HOT
Sad Panda Skyblazing
Sad Panda Skyblazing is easily the star of the show here. While every other story mission included comes across as slightly updated version of existing activities, Sad Panda Skyblazing breathes new life into Steelport's pastimes. The goal is to reach the specified amount of cash. How do you raise the money you ask? By flying through flaming rings in a panda outfit while occasionally dropping down to nearby rooftops to chainsaw various mascots before taking to the skies again. Remember that mission early on in the campaign that had you *SPOILERS* jumping out of a helicopter to take the penthouse for yourself? Yeah, every Sad Panda Skyblazing activity starts out like that. This is exactly what I expected from Volition. I just wish I could say the rest of the new activities were as fresh.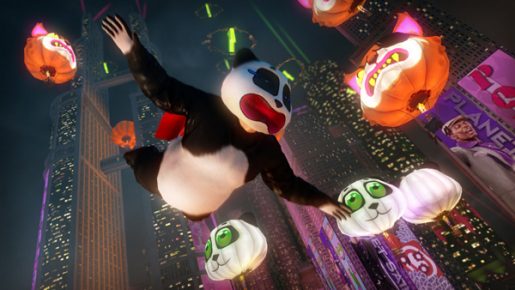 Unlockables
As you progress through the various missions/activities, you'll be rewarded with more new content. Costumes? Check. Vehicles? Check. Homies? Check. This content has your various needs covered. Here's what was earned over the course of this "campaign" (skip ahead if you want them to be a surprise):
Costumes
– Angry Tiger mask
– Sexy Kiten mask
– Sad Panda outfit (can purchase the mask separately)
Vehicles
– Genkimobile
– Verminator
– Yarnie
– Kayak (pink GenkiBowl VII version)
– Solar (pink GenkiBowl VII version)
– Criminal (pink GenkiBowl VII version)
Homies
– Angry Tiger
– Sexy Kitten
– Sad Panda
– Tammy Tolliver
– CheapyD (comes with DLC on 360, must download separately on PS3)
While there's no doubt that people will enjoy running around as Genki-inspired mascots in absurd vehicles with even weirder homies, driving the Yarnie is by far the best of the bunch. You get to control an oversized ball of yarn that crushes everything in its path and comes equipped with an explosive shockwave ability. It truly doesn't get much better than that.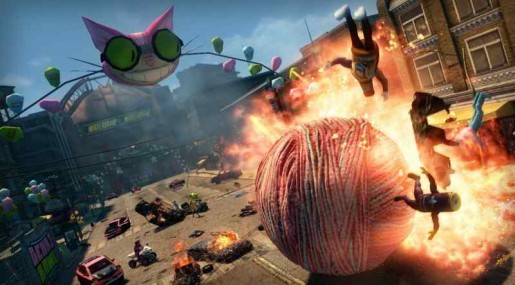 NOT
Updated Activities
GenkiBowl VII is nothing more than a small collection of activities. Although THQ would have you believe that this is a mission pack, that really isn't the case. There are four new activities: Apocalypse Genki, Super Ethical PR Opportunity, Sexy Kitten Yarngasm and the previously mentioned Sad Panda Skyblazing. The final one aside, they are all existing activities with some tweaks. Apocalypse Genki is Super Ethical Reality Climax (S.E.R.C.) with a jungle setting and shark infested waters. Super Ethical PR Opportunity is Escort, but this time you're driving around Professor Genki in the flamethrower-equipped Genkimobile as you murder people for his pleasure while avoiding the usual vans. Finally, there's Kitten Yarngasm. This activity is very similar to Tank Mayhem. Drive the giant ball of yarn around smashing everything in your path until you reach the designated amount of money. At first, these may seem like exciting additions, but when you realize how closely they resemble their counterparts it is somewhat disappointing.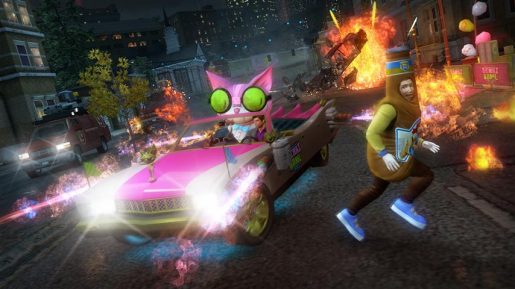 Cut-scenes/Dialogue
The dialogue in Saints Row: The Third always got me laughing and most of the cut-scenes yielded the same result. This is another area that the DLC is lacking. There are only TWO cut-scenes present in GenkiBowl VII. One plays at the beginning and the other at the very end. The announcers Zach and Bobby are still a pleasure to listen to as the ramble on during your activities. However, it is deeply saddening to see that your character does not speak at all unless its his/her usual lines while killing people. This does change in the last cut-scene, but when your character talks it is in a distorted voice due to the Panda mask that he/she is wearing. It really feels like a huge missed opportunity to further progress the main character and even learn a little more about the ruler and sociopath that is Professor Genki.
Length
Giving us more of the insanity that Saints Row does so well is always welcome, but this package is relatively short, especially if you've already beaten the game. For those with a completed story, you'll end up running to and from each new activity with very little to do, if anything, in between. This was the case when I played the DLC. Without any other story missions or activities to take care of, I focused solely on what GenkiBowl VII had to offer. The whole experience was over in around an hour. That just isn't acceptable for the first "Mission Pack".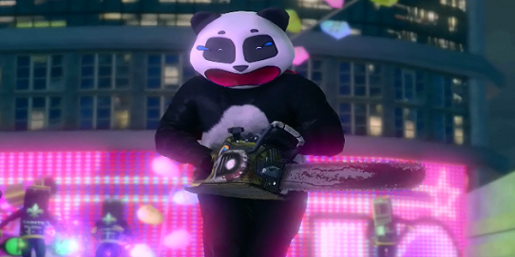 Verdict
It's very hard to recommend this content, but at the same time it is also very hard not to recommend. Fans of Saints Row will look for any reason to extend their playtime and, well, you could do much worse than this. If this had come out as just basic DLC, then yes, it's worth the money. But for it to be labeled as a "Mission Pack" is misleading. It gives off the impression that you'll be enjoying more story-based missions and that obviously isn't the case. At least, I'm sure that's what people expected from this when they purchased the Season Pass. What it comes down to is that the first official mission pack didn't live up to expectations, mainly due to the fact that it just wasn't what was expected in the first place. If you do want a little extra time in Steelport with new company, vehicles and activities, then check it out. Just don't be too surprised when it all wraps up shortly after it begins.
[Editor's Note: GenkiBowl VII was reviewed on the Playstation 3 platform. The DLC was provided to us by the publisher for review purposes.]
Saints Row: The Third GenkiBowl VII Review

,