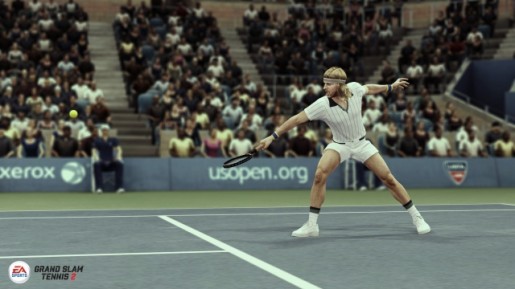 The demo for Grand Slam Tennis 2 is out now for the PSN and Xbox LIVE Marketplace. EA Sports has also released a new trailer for the game showing off the many new features the game has to offer.
Unlike with the Wii original, Grand Slam Tennis takes a more realistic approach to the sport of tennis. Not only have the visuals improved, but the gameplay will be as close to the real sport as possible. In the demo, you can get to play as Novak Djokovic and/or Rafael Nadal at Wimbledon.
Grand Slam Tennis is scheduled for release February 10th in Europe and February 14th in North America for the PS3 and Xbox 360.
Check out the trailer below: