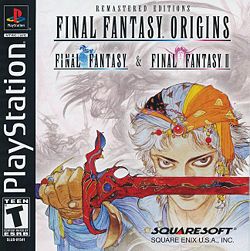 Another classic PS One Final Fantasy title is heading to the PlayStation Network this week.
The next Final Fantasy title to hit the PlayStation Store this week is Origins, in which two of the classic Final Fantasy games are compiled into one. For those who wish to relieve the classic Final Fantasy I & II right on their PSP or PS3, this is the title that you must purchase when it becomes available this Tuesday, January 10th.
Final Fantasy Origins will either retail for $5.99 or $9.99.