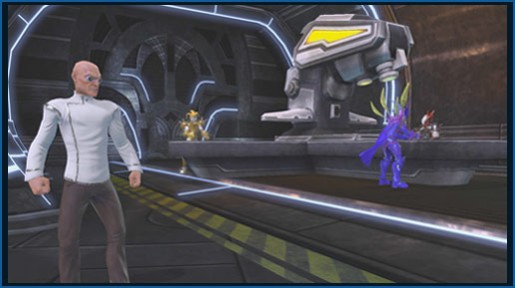 A massive game update for DC Universe Online on both the PlayStation 3 and PC kicks off today that adds a decent amount of content for susbcribers.
Research & Development is the highlight of the game update #8 that allows the player to craft items for equipment mods and such once they've reached level 10.
Here are the complete updates that players can expect on DC Universe Online's game update:
Beginning at level 10, players can begin utilizing the Research & Development system to give them an edge in battle.
– Gather the Exobits and Exobytes scattered throughout Gotham City, Metropolis, and Central City.
– Some gear that you collect from fallen enemies will be able to be deconstructed at Research & Development stations, providing additional components.
– Acquire Plans for the Equipment Mod or Consumable that you need in the course of your adventures, or purchase from a vendor.
– Find a Research & Development station in a Safe House or in the Hall of Doom or Watchtower to create your new item.
– Equipment Mods can be socketed into gear for powerful benefits, and various Consumables will lend you bonuses for short durations of time.
DC Universe Online - Game Update #8 Now Live for PS3 & PC

,