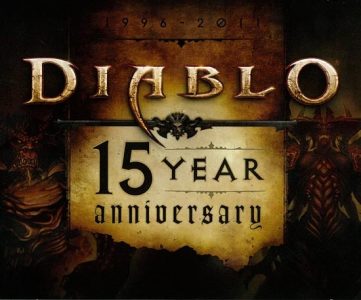 It's been 15 years since the Lord of Terror was unleashed to raise hell upon the world. It all began in 1993, when Condor Games started working on a game called Diablo. It was going to be a turn-based single player RPG. In 1995, Condor games approached Blizzard Entertainment with Diablo. Blizzard delighted with what Condor games had to offer for them, decided to purchase Condor Games, the company was then renamed as Blizzard North. In 1996, six months after Blizzard bought Condor, the company released Diablo for PCs.
A few things changed from the original concept Condor had for the game. Turn-based combat was replaced with real time combat, which gave the game a more hack n' slash feel. The game had a very positive reception from gamers and critics, boasting an average of 94 on Metacritic. Diablo became the dungeon crawler to envy, with immense replayability, addictive gameplay, a dark atmosphere and an impressive story. Added to this, Blizzard North decided to debut Battle.net for the game. Battle.net gave Diablo players the ability to chat with other players, easily find games and play with other gamers around the globe. 2.5 million units were sold by the end of the decade so Blizzard North decided to work on a sequel. (I won't talk about Diablo's expansion; Hellfire, because it is not taken into account during the events in Diablo 2.)
On June 29th, 2000, Blizzard released Diablo II, the epic sequel to the already acclaimed Diablo. As for the story, Diablo II follows right where Diablo I ends. The hero, thinking he was going to be able to handle Diablo's soul in him, couldn't. In Diablo II we also meet Diablo's brothers, Mephisto, The Lord of Hatred and Baal, Lord of Destruction. For this game, Blizzard North created 5 character classes: The Amazon, The Necromancer, The Barbarian, The Sorceress and The Paladin. All of these classes featured 3 skill trees to choose from, adding the game a lot of variety.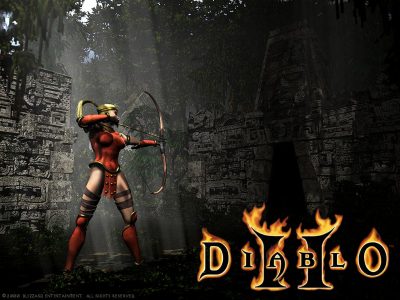 Battle.net continued to grow on Diablo II and was split into two. Players could choose to play on Open or Closed realms. On open realms, players could play with their single-player characters. Unluckily, this realm began to be plagued by hackers and many players left to the Closed Realm. The Closed Realm is where characters are stored on Blizzard's servers. This was a measure against cheating. Every 90 days characters without use expire and are deleted from the servers. Players could also join chat rooms and have chat room avatars, making the service more popular than ever before.
Blizzard also created the famous "Secret Cow Level" for Diablo II. This level was the result of a hoax that was spread in many forums. Users used to claim that a cow spawned in Diablo, apparently without a purpose. If you managed to click this cow a number of times, a portal to a secret level would open. In Diablo II, we can find the Secret Cow Level using the Wirt's leg and a book of town portals in the Horadric Cube. The Cow level became one of the biggest Easter eggs in gaming.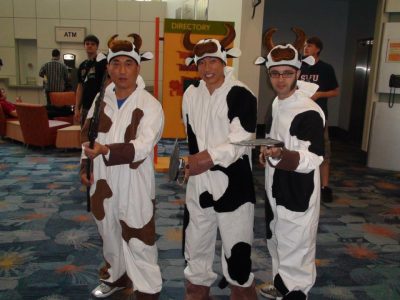 Diablo II managed to sell over 1 million copies during its' first week on shelves, setting a record for the fastest selling PC game of its' time. Incredible as it may sound, Diablo II and the Diablo: Battle Chest still sell strongly at stores and over 11 million users still play over Battle.net
Blizzard released an expansion pack for Diablo II in 2001. The name for the expansion was Lord of Destruction. The expansion added 2 new character classes; The Druid and The Assassin, it also added a fifth act to the storyline, where players could finish what they started in Diablo II by killing the Lord of Destruction, Baal. This expansion pack dramatically changed the gameplay of Diablo II by adding Runes, Charms and Jewels to the game. Runes could be used to create Runewords, which were incredibly powerful items. Most of the runes used were extremely rare to find. Jewels could be placed into socketed items giving bonuses to the items. Charms were little items that if kept in inventory the player would gain passive bonuses. Blizzard continued to support the game by releasing patches to keep the game balanced and up to date. Even in 2011 they released a patch (1.13d) which also added new content.
After many years in the dark, players continued to wonder, where was Diablo III? After Blizzard North shut its' doors in 2005, the future of the franchise became uncertain. Fortunately in 2008, Diablo III became a reality. According to Blizzard, Diablo III's development began in 2001, back when Blizzard North was still in operation. Few little details about the story have been revealed but we know that Diablo III will take place in the Sanctuary, 20 years after it was saved by a handful of heroes. The game will also offer five character classes; the witch doctor, the barbarian, the wizard, the monk and the demon hunter, and for the first time in the series, players will be able to choose the gender of their character.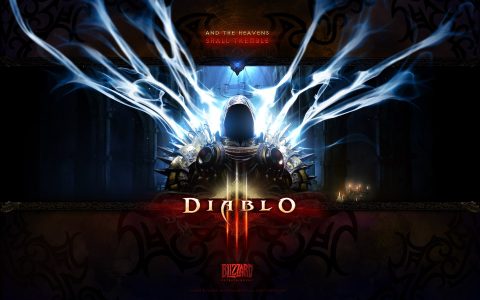 Diablo III will offer a new way to play the game. This time you will be able to play PVP or PVE unlike in Diablo II where they were mixed. This was due to Blizzard not liking the way it worked in Diablo II and finding it to be a disappointment. PVP will have a ranked and unranked gametypes, where players will be able to use their characters. Battle.net in Diablo III will also offer an all new Auction House where players will be able to sell their items for gold or real-world money. It has been confirmed that real-world money will not be available for Hardcore mode characters. Blizzard already stated that you will be able to sell almost anything you get from your loots, with very few exceptions; some of them being quest items.
On May 9, 2011, Diablo III's Beta was announced. On September 20, the Beta began. Blizzard announced that Testers were not going to be restricted and could show, share and talk about every aspect of the Beta. The Beta lets players use all 5 character classes and level them up to level 13. Players will play through the first Act of the game up to the Skeletal King fight. Blizzard has gotten a lot of feedback from all the testers and has released 8 patches for the Beta so far, adding content and making changes for the experience to improve.
Few months ago, The Book of Cain was announced by mistake on Amazon. The Book of Cain is published by Insight Editions and contains the epic tale of Diablo told by Deckard Cain, who being the last of the Horadrim, has participated in the quest of vanquishing evil from the world of Sanctuary. The Book also includes dozens of sketches and artworks made by Brom, Mark Gibbons, Jim Gurney and others.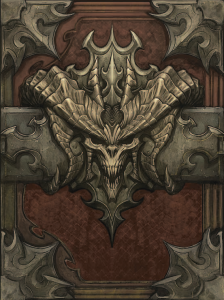 Insight Editions was kind enough to suit me with the Book of Cain to finish this article. Insight did an outrageous work with this book; it's actually one of the prettiest looking videogame books I've ever opened. From start to finish the book will offer information about the world of Sanctuary, its complete history, biographies from the people that live in it, and the demons that threaten it. To accompany every biography, there is a gorgeous illustration made by Blizzard. Insight's website doesn't do justice to this book; every page looks quite different to what it looks like in the site. It has been a completely different experience from what I was expecting.
Insight managed to capture the dark atmosphere of the series in this 147 page book, and will give new players and fans of the series an amazing source for Diablo's story. I definitely recommend this book for every single fan of the Diablo series, you will not regret spending your cash in it, and even if you are not a fan of the series, you should check what this book has to offer.
In conclusion, during the last 15 years, Diablo has defined how a quality videogame should be made by defining the dungeon crawler genre and making every other game in the genre look like a clone. But now, only one question remains. Will Diablo III continue to exceed players' expectations and deliver one of the most enthralling videogame experiences the industry has to offer? Feel free to let us know your thoughts in the comments section below.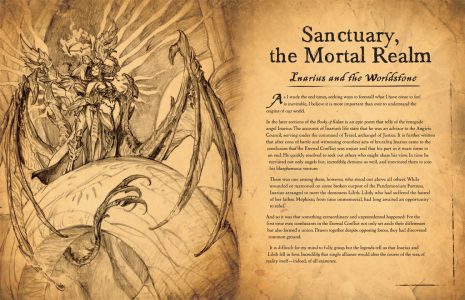 The 15 Years of Diablo

,