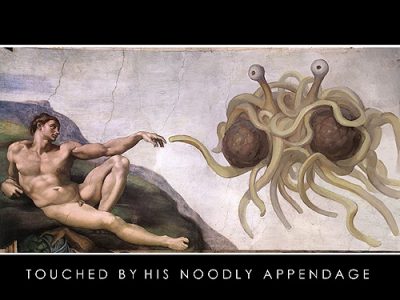 No comment necessary.
This is a strong point for the Stormcloaks on two levels. The first is this… no matter the reasoning (My Imperialist friend tells me they have a legitimate reason for doing this. I called him Imperialist swine and stabbed him.), it gives the Stormcloaks a reason to fight other than "I don't like Imperialists because they aren't Nords, let's drive them out." and allows them at least some form of sympathetic reason to keep up a bloody war.
The second reason is the fact that they are suppressing religion. There was a point where my sneaky, stealy Wood Elf blackmailed a close leader in an Imperial city to cooperate with the cause because he found an amulet to Talos in his dresser. Taking no time to wonder why the senator or Jarl's uncle or whatever he was didn't hide his potentially stigmatic amulet somewhere better than his dresser drawer, Sneaky Steal, the potentially stereotype propagating elf brought this amulet to the old man who then immediately cooperated.
This illustrated and brought home the fact that even though there are many gods to be worshiped, the worship of Talos is important to the Nords. This wasn't enough to just shrug off, it didn't make the Stormcloaks just amazingly resilient and violent in their stubbornness. If even one man wants to worship Talos in secret, away from the leering eye of the Empire, it comes amazingly close to validating the cause. With this alone, I can't find myself thinking so little of Ulfric Stormcloak as to consider him a racist, or as many have surprisingly suggested, an idiot. He's a leader who can't afford to lose sight in his cause, not a moron.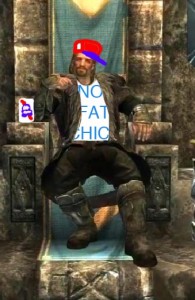 Not that the Stormcloaks are intellectuals or scholars or anything, but Ulfric Brocloak, he is not.
But to touch on a matter closer to home on the racism subject, there's another reason I don't consider him a bona-fide racist, and that's the nature of the land. This is Skyrim, the land of the Nords. This isn't Cyrodiil, the metropolitan center of Tamriel, this is a land of Nords, a warrior race, close to their own roots and traditions. To say that the Empire coming in and forcing them to stop worshiping their god would be unwelcome would be the same as saying a small kitten laying on some railroad tracks is moderately incapable of stopping a speeding train.
Although it's not like the Imperials hadn't been there for a while, you wouldn't blame the Polish too harshly for not having a great opinion of the Germans in 1950 just because it'd been 11 years since Germany pushed and shoved their way in. Maybe if the Empire had found their way into Skyrim for the sole purpose of protecting the land and bringing wealth and diversity to the region, the Stormcloaks might not have much to complain about, and their continued hatred for the Empire might have then come across as a bit callous and unneeded.
So to begin wrapping this up, I went into writing this article expecting to stand up on my soapbox much longer than I did. After actually playing through the quest, I can understand the pleas of racism, this isn't as shoe-on-head,-face-in-toilet-stupid as the trailer for Resident Evil 5 racism issue. But it's also worth remembering that racism is a problem when the people you are racist against aren't punishing you for praising your God in your own homeland. It's a matter of hatred versus blind hatred.
Hatred = Me saying EA is an immoral corporation that treats its user base like an impressionable posse of monkeys in a cage with dollar bills in their mouth because of the way they disregard its users thoughts and complaints and their own mistakes and grievous shortcomings.
Blind hatred = Me saying EA is an immoral corporation because their lunch diet consists of puppy meat and Katrina donations.
Yes, I ended on another 'EA sucks' note. Because I am free to. God bless freedom of speech.
Skyrim - Is Ulfric Stormcloak Racist?

,