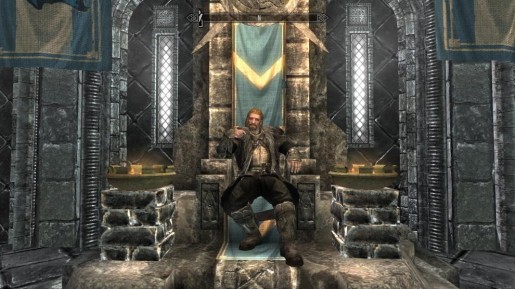 DISCLAIMER: The opinions expressed in this article do not express the opinions of Just Push Start.
Several gamers seem to speculate that Ulfric Stormcloak (leader of the Stormcloak Rebellion), in The Elder Scrolls V: Skyrim is a racist. This is probably not the case, but this hasn't stopped fans debating on this subject.
I've heard talk on the matter of racism appearing in the Stormcloaks around the internet, sometimes as a discussion topic, sometimes as a passing thought, even some users here mentioned it in our comment section. Some users go so far to mock people that side with these "bigots" that want to destroy the empire.
I was going to say, in a matter of continuing a conversation that my friends often refer to as 'DGAFing', that I'd like to drop the term 'racist' right now because it's an overused popular culture hot button that gets thrown around like a rag doll in Garry's Mod. After playing through the Stormcloak Rebellion of Skyrim, it appears I actually have plenty to talk about without propagating a generation of people accusing others of racism so they can appear morally superior and politically correct in the social spotlight for one happy gleaming moment.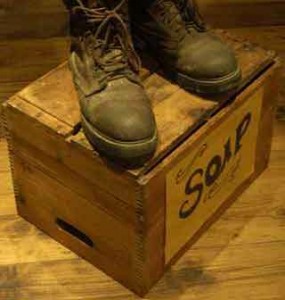 Well now that you mention it, I would like to get down from here.
You might have picked up from that overly long, overly elaborate and painfully pretentious rant there that I do have plenty to talk about with the Stormcloak Rebellion. Indeed, racism is actually a subject that isn't remissed in this fight for the land of the Nords. Not that my character was morally superior. My editor, God bless his heart, inspired me to write this article when I was RIGHT SMACK DAB in the middle of cuddling up to that dysfunctional murdering family, The Dark Brotherhood.
For those who aren't into Skyrim, what is wrong with you? Oh, you don't have the money, Sorry. Didn't mean to offend. Well for those who can't afford it yet but are hopefully receiving it for Holidays, the Stormcloaks are a bunch of Nords (And one Wood Elf in my case) fighting against a race of Imperials that have invaded Skyrim and forced the population to stop worshiping their god, Talos and is also protecting their land to a fairly decent degree.
Let's stop right there for a second, because before people use the term racist, let's remember that line up there. 'Forced their population to stop worshiping their god, Talos…'. Now I understand that Skyrim isn't exactly a monotheistic society and this isn't exactly the greatest travesty that has ever disgraced the land of Tamriel, this is a fact that can't be overlooked. They're suppressing religion. We've seen this a few times, and no matter how much you hate America, they've never legitimately stopped you from worshiping your God.
Skyrim - Is Ulfric Stormcloak Racist?

,