Click here for more Skyrim Guides
With the on-going conflict of the Imperial Army and the Stormcloak in Skyrim, you will have an opportunity in the game to pick sides and do a series of quests for the faction that you choose. The big question is, does it really matter which one you choose?
As we all know, there's an on going civil war in Skyrim between the Imperial Army and the rebels, Stormcloak. Similar to the other faction, you can pretty much join as early as you start the game. As always, there's an initiation quest that needs to be done in order to be part of that faction.
Just where are the strongholds of both faction and how do I get in? What are the benefits of joining one of the two factions?
Things to Remember:
– At the beginning of the game in Helgen, as you escape the city, you'll pick which side you would like to take. At this point, it doesn't matter which one you pick.
– You can initiate both of the faction quest at the same time if you're unsure where your allegiance lies
– The series of quest for these faction involve you liberating the a city from the faction that you're fighting against.
– The only difference it does make in the story is that if you choose the Imperial, the Stormcloak rebels will be banished and one of the members of the Imperial Army will be the Jarl of Windhelm. For Stormcloak, it will be the same case. IT DOES AFFECT THE STORY and how people see you.
The Imperial Army Faction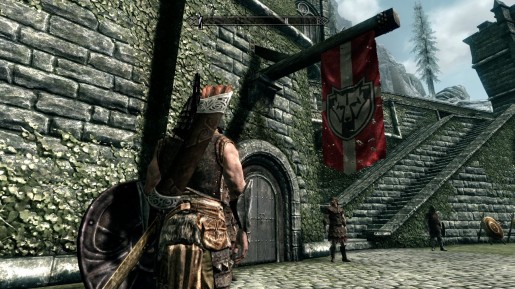 The Imperial Army stronghold is located in Soltitude, the city on the northwestern side of Skyrim. To reach the stronghold from Soltitude, look for a fortress to your left from where you enter the city. You should see a bunch of Imperial Soldiers and lots of Imperial Banners.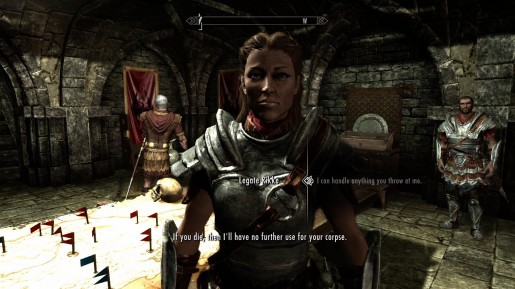 To trigger the initiation quest, speak to Leggate Rike. Your quest is to clear all of the bandits in Fort Hraggstad. 'Joining the Legion' quest will be initiated.
Do the quest and you'll be part of the Imperial Army. As a reward and perseverance of joining the army, you'll receive an Imperial Gear from Beirand.
Skyrim - Imperial Army or the Stormcloak? The Breakdown and the Consequences

,