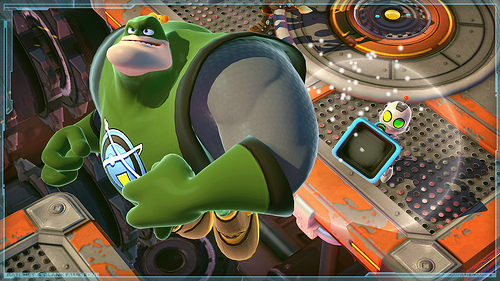 Insomniac Games released today a new patch to the fun multiplayer of Ratchet & Clank: All 4 One on the PlayStation 3.
The new patch only offers a small fix and today, Insomniac released the patch notes:
• Fixed issue that arise when players join public games in levels that they haven't unlocked.
• Fixed issues purchasing weapons after late-joining a game.
• Fixed audio issues during Gorthon Crater segment.
• Trophy text revised to more accurately reflect acquisition requirements.
• Bandwidth optimizations and online stability fixes.