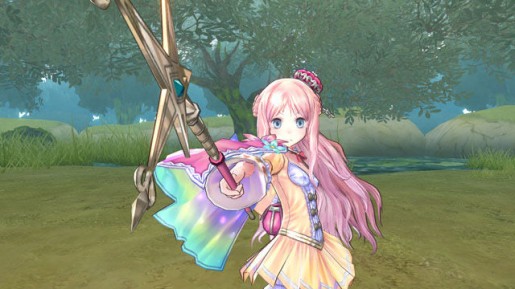 Just as when you thought we're done with the Atelier series in North America, NIS America recently announced that the third entry in the Atelier series is coming in 2012 in both Europe and North America.
Similar to Rorona and Totori, Atelier Merumeru will bring fans together once again in another exciting adventure of Mermeru as she tries to be the best alchemist in the world. The game will still take place in Arland where two of our heroes from past games came from. Expect the fun alchemy and item synthesizing to make an apperance in this third title of the series.
Atelier Merumeru is scheduled for release this March 2012. Check back with us near the release date for our coverage.