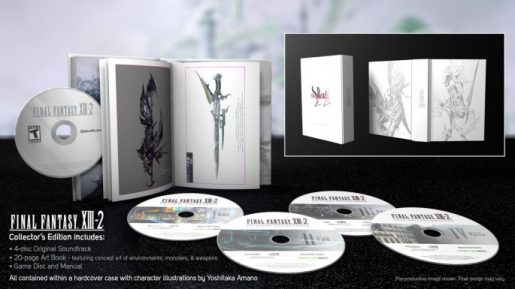 Square Enix revealed today that Final Fantasy XIII-2 will be getting a Collector's Edition when it becomes available this January 2012.
If you love the soothing soundtrack of any Final Fantasy games, you will be pleased to hear that the Collector's Edition of XIII-2 is a collection of four soundtrack in a stylish case. Along with the soundtrack, there will also be a art book.
Final Fantasy XIII-2 Collector's Edition will retail for $79.99 and will be available at the end of January 2012.