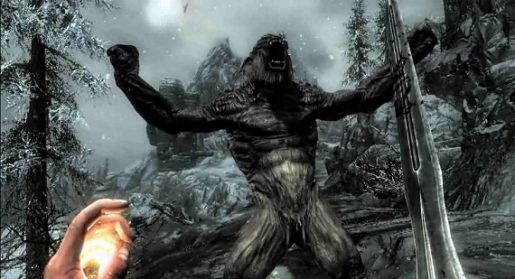 In the Elder Scrolls V: Skyrim, players will have an opportunity to turn into werewolves where they will get unique abilities that can aid them in battle.
While being a werewolf can be an interesting idea to be at Skyrim, there are disadvantages that players needs to be aware of. If you just started playing Skyrim and are interested in becoming a werewolf, we'll tell you how.
How to Become a Werewolf
In the land of Skyrim, a certain faction called the Companions has the ability to turn into Werewolves for a short time. As a member, they have to go through the Circle's ritual where they have to drink their blood and wear the cursed ring of Hircine.
For those who are seeking for a temporary increase of strength, being a werewolf is a must. When you become a werewolf, you will have an increase in strength and with your claws, you can inflict more damage to an enemy with an armor.
To become a Werewolf, you must visit Whiterun first. Once you did your job with the Jarl of Dragonreach, pay a visit to the Companions faction house where you will have to do a series of quest. Finish the quest line of the companions and in the end, you will have a mission where you will be asked to gather stuff and meet at the Underforge where you will begin the ritual to transform.
Skyrim's Werewolf Detailed; Powerful But Not Unstoppable

,