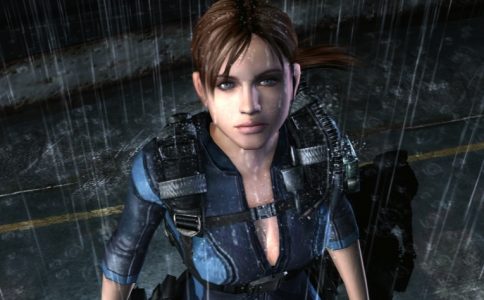 When Capcom unveiled Resident Evil Revelations on the Nintendo 3DS, it was originally scheduled for April 2012 release. Today, Capcom Entertainment revealed the final release date for the game.
Resident Evil fans that owns a Nintendo 3DS and are so eager for Revelations, they can expect the game to hit the stores this February 7, 2012. Similar to the Mercenaries 3D pre-order offerings that Capcom had where gamers get a 3DS case, players who pre-orders Revelations will be getting a Nintendo 3DS case as well with the game's theme.
Set between the events of Resident Evil 4 and Resident Evil 5, the all new episodic narrative sees fan favorite characters Jill Valentine and Chris Redfield paired with new BSAA members Parker Luciani and Jessica Sherawat on their search to discover the truth about the Veltro terrorist organization and the T-Abyss virus outbreak.
Players will need to make use of the unique Nintendo 3DS touch screen to solve puzzles and switch between weapons as they try to survive the horror that awaits them around every corner. Environments will need to be scanned with the Genesis Scanner to reveal hidden items and identify enemies.
Check back with us till then for our coverage of the game