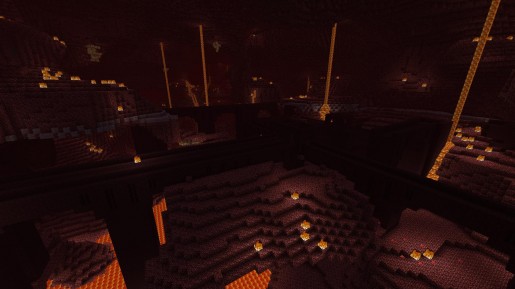 Notch recently revealed that the team at Mojang were soon to be working on the Nether portion of Minecraft; today Jens has revealed what he has been working on for those willing to explore the hell like region in the game.
Jens released a screenshot with the words "New nether screenshot (spoiler warning)" earlier today. Since the release Minecraft fans have been quick to create rumours about the structures, the common thought is that they will lead players to the previously announced new mob.
Comment below, what you think the structures in the Nether are for.
Nether Structures Revealed For Minecraft Beta 1.9

,