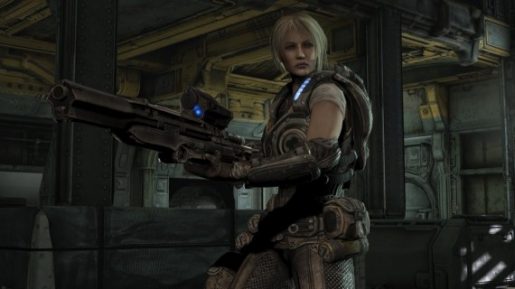 Very rarely while playing our favourite games do we stop to consider the difficulty in designing a fluid experience, which is why comments from designers are an interesting and often insightful read.
In a recent interview with The Telegraph, design director at Epic Games, Cliff Bleszinski, spoke about the critical reception of Gears of War 3, the influence of other popular online shooters and the difficulty of designing a linear campaign that allows for four player co-op.
"You can't just assume the AI is going to be standing in this corner so that player one can come round the corner and see the amazing cinematic like in Dead Space or something. So we have to create these four player bottlenecks, where two players have to open the doors for the other players and kind of limit who goes where at certain points in the game. One of the things that makes it difficult but also is one of the biggest benefits in that the only way you could play as Sam is to be Player 3 in Act 2 or as Carmine is be player 3 in Act 1. That's kind of cool in that you can see their perspective and not necessarily always play as Marcus or Dom."
It may be easy to decry a game for lacking functions, but next time you find yourself disappointed at the lack of a certain feature feel free to blame the cruel design process.
Gear of War 3 is out in American and European territories today.
Source: The Telegraph