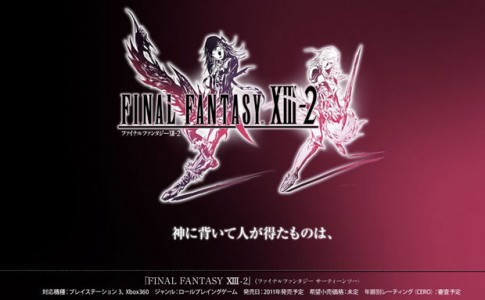 Square Enix has officially posted two TGS 2011 trailers for Final Fantasy XIII-2.
The trailers are nearly 3 minutes long and it appears as if the story is set a few years after what happened in Final Fantasy XIII. Hope is no longer a little boy and has grown into a handsome young teenager. Also, Snow has completely changed his appearance – but not attitude.
Final Fantasy XIII-2's theme sing is player throughout the entire trailer. The song is "New World" by Filipina songstress Charice.
Square Enix released two trailers. One is from the PS3 while the other in for the Xbox 360. Final Fantasy XIII-2 is shaping up to be an awesome title. It will be released on January 31st in North America and February 3rd in Europe.
Check out the trailers below:
PS3:
Xbox 360:

Final Fantasy XIII-2 TGS 2011 Trailers

,