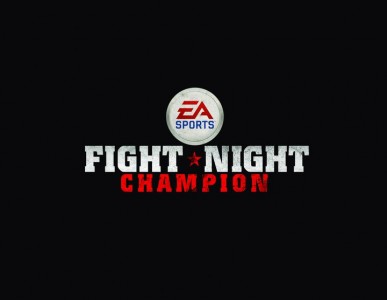 The Fight Night series returns to maintain its title as king of the ring. Fight Night Champion is the latest entry in EA Sports' ongoing series. Players can expect the same hard hitting formula that the developers have been crafting with a few updates. Fight Now, Legacy mode, Online all make a return in addition to the new Champion mode. Are the new tweaks and additions enough to keep the series holding their title proudly or is it time they retired Fight Night?
HOT
Gameplay
While the overall presentation of the gameplay looks very similar to what we've seen before it has undergone some changes. Followers of the series will remember the Total Punch Control mechanics of the previous title. This required the exclusive use of the right analog for throwing various punches. For example, to perform a right hook the player had to push the right analog to the right and rotate it upwards till it was facing straight up. For Fight Night Champion the new fight system is called Full Spectrum Punch Control. Instead of making specific motions on the analog stick to execute punches flicking the stick in a certain direction will have the same effect. So in order to perform the same right hook action all that has to be done is flicking the stick to the right. While that does simplify things a bit it isn't the only option at the player's disposal. The stick is no longer the only way to throw a punch. Face buttons have been assigned different punches. The right and left straight punches and hooks are dedicated to each button. In order to perform an uppercut it requires that two buttons be pressed simultaneously. This will certainly give players more of a choice in how they play the game. Full Spectrum Punch Control also changed power shots. In order to modify your punches to their powerful versions all that needs to be done is hold R2/RT. The lean function and body punch modifier have doubled up on L1/LB to create faster reflexes and overall flow of the matches.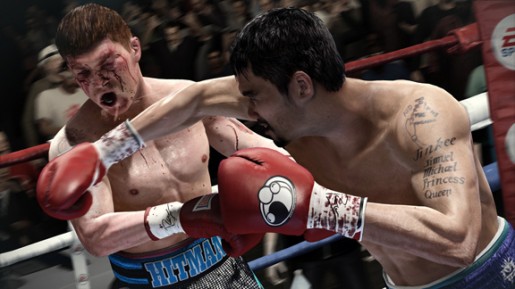 The core gameplay is what you'd expect from Fight Night. Punches can land with devastating results or miss their target completely. This is one area that Fight Night truly excels at. There are very realistic responses and variations in each punch. Sometimes the arm will wrap around the back of the intended target's head and other times it'll come barreling full force through an attempted block. Watching punches deflect off of gloves and land squarely is always a great sight and its realism can't be ignored. When the punches do land flush with force the other areas of gameplay shine. Knockouts range from precursor of the stumbling opponent accompanied by a zoomed in camera and drowned out noises while other times its a one punch, no-warning K.O. The replays are more detailed than ever in this aspect. They provide numerous angles and close ups to watch the force of the glove collide with the boxer showing the skin rippling and sending sweat, sometimes blood too, flying. If they are able to get back up you'll be sure to see the improved dynamic swelling and cuts. While the aesthetics of it all is nice these visually show the toll the blows are having on a boxer's body which, in turn, effects the stamina of that boxer. When all of these characteristics come together it makes the game feel brutal and rewarding.
Champion Mode
EA Sports decided this time around they were going to give players more of a personal narrative. Although Legacy Mode is your personal boxer on his rise from nobody to the greatest of all time it lacks any real story driven elements. This is where Champion mode picks up the slack. Players don the trunks and gloves of Andre Bishop. The first time they're introduced to this protagonist he's getting roughed up in jail. The game then rewinds two years to see the middleweight's quick ascension to the top that was ended just as quickly due to corrupt competitors. The story sticks with him through the jail fights and back into civilian life as he tries to reestablish himself in the boxing scene. Love interests, sibling rivalry, and the ultimate evil all play parts in this predictable but enticing story. The story definitely won't win any awards for originality, but the addition of a story was definitely a great move. The story is definitely one that player's can sympathize with and emotionally invest in to further add to the power and immersion.
The gameplay in Champion mode is easy to get behind. Unlike Legacy mode where you start from the bottom you'll have a fair amount of power behind your fists from the beginning. It's enough to keep you confident, but not enough to get too ballsy on higher difficulties. All the satisfying K.O. moments and hard hits are going to be present in high quantity, but there's more to these fights than just dominating your opponent by normal means. In order to train the player into developing a great offense and defense to better prepare for the final fight most fights in the campaign will have handicaps. For example, one fight may require that you fight solely with your left hand due to a broken right hand. Another fight had Bishop protecting a cut above his eye by keeping his opponent from scoring a specified amount of shots to that area each round. It really keeps the experience fresh and varied.
Online
Online has received a fresh coat of paint as well. The Fight Now option is just what you'd expect. This is the quick route to finding fights. You can find fights based on skill level, lounges, or even geography. Taking things a step further is the World Championship mode. Here you'll take your created boxer and move your way through the ranks in their respective weight class. Here you can gain titles by fighting people all over the world. In a way its much like playing Legacy mode online as you progress through fights with real people instead of CPUs. The final offering of online is the Gym section. As you'd expect the gyms are used for practicing, but its much more in depth than any of the training sequences seen in Legacy mode. You can look for a gym, find a friend's gym, or make your own. Once you've become a part of the gym you can spar against others in your gym or with friends. The best part is you can take on rival gyms and spar with them. This gives players the chance to view and refine fighting styles before taking their skills into a match that counts toward their standing.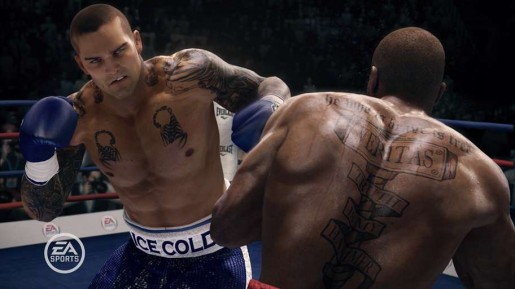 NOT
Referee Interference
It's odd that someone not directly involved in the fight could become an issue. As anyone who's seen the sport before knows the referee is in the ring with the two boxers ready to break them apart, call out foul shots, and count down when one goes down. So where does the problem lay with Champion's referees? They love to come between the fight and the camera. It is annoying to have this person obstruct your view especially during the crucial moments in each fight. It doesn't happen so often that it will ruin the entire game for anyone, but it happened enough times that it had to be mentioned. Many players will see their fair share of fights without running into this, but chances are if you plan on investing a good amount of time with this game then you'll see it happen a few times.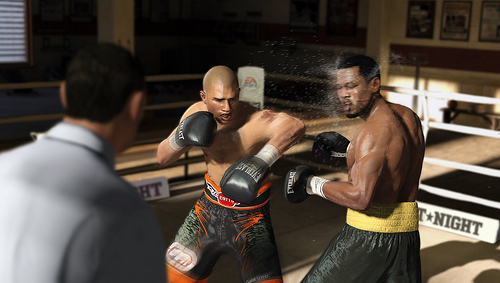 Recovery System
The great thing about earlier Fight Nights was the level of involvement of the player in every aspect of boxing. This included the corner recovery time between rounds. Before the player actually had to partake in mini games to bring down swelling or stop bleeding. It was very realistic and it challenged players in a totally different aspect of the sport that made it unique. In Fight Night Champion the corner recovery is all done automatically so the section is usually skipped because players don't need to hear the same pep talk for the thousandth time.
Verdict
Fight Night Champion is an excellent addition to the series. The gameplay somehow manages to make each hit feel that much more powerful. The control tweaks may not be as intricate as the previous system they had going, but adding face button functionality along with the analog stick should make some players more comfortable. All of the game's modes feel solid as they mostly improve on their predecessor. The inclusion of Champion mode was a brilliant idea as the narrative adds a new level of depth to this sports game which just might draw the attention of non-sports gamers. The game has a minor issue with referee interference, but it isn't a deal breaker. If anything the biggest disappointment is the loss of the recovery mini games between rounds since it takes away from the overall boxing experience that the previous entries were doing so well to recreate. Chances are if you've enjoyed Fight Night up till now then Champion will be an obvious buy. For other gamers out there who have somewhat of an interest in this sport it is highly recommended that you give the title a shot because it has made itself more accessible. You might actually find yourself more immersed than you thought even if you aren't a sports fan.
[Editor's Note: Fight Night Champion was reviewed on the PlayStation 3 hardware. The game was provided to us by the publisher for review purposes.]
Fight Night Champion Review

,