Metroid: Samus Returns Review
Good: Second screen is invaluable , one of the better Metroid experiences, interesting story, changes make it easy to beat without a guide
Bad: 3DS controls could be better, screens overstay their welcome,
User Score
9.0
(1 votes)
Fans fear a lot of things in regards to their favorite franchise. A new direction, retcons/reboots, spinoffs and most importantly, the eventual end. Over the years Metroid has faced most of these things and managed to remain strong. Sure, Metroid: Other M and Metroid Prime: Federation Force are better left forgotten, the Metroid Prime trilogy is one of the most celebrated changes in franchise direction. Despite the praise, it looked like Nintendo gave up on the franchise. With years of silence between Metroid: Other M and Metroid Prime: Federation Force, Nintendo revealed the often requested Metroid Prime 4 and Metroid: Samus Returns, a reimaging of Metroid II: Return of Samus. With improved visuals, amiibo support and the benefit of a second screen, is Metroid: Samus Returns a return to form or a desperate attempt of cashing in on the franchise?
Taking place after the events of Metroid, Samus arrives on a distant planet with the intention of wiping out the remaining Metroids. At first this looks to be easy, but the formerly simple enemies have changed and appear behind a number of puzzles, making for a thrilling adventure.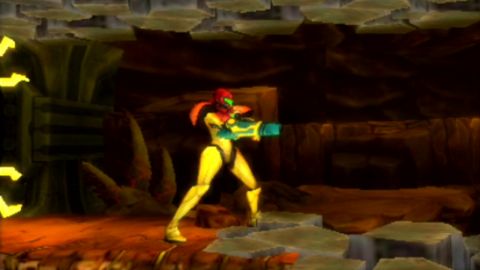 After watching a brief explanation of what happened in Metroid and introduced to the basic elements of the story, the world starts to open up. True to the metroidvania genre, there might only be one or two ways forward, with a number of paths that can be explored at a later time. This makes exploration a lot of fun, as there is a sense of wonder to each puzzle. Seemingly complicated puzzles are solved by simple mechanics, such as bombs while rolling, charged blasts or just different elements.
How well you pay attention to your surroundings and world will have a direct impact on how many puzzles/secrets you find. The ability to scan the local area for alternate routes will often help solve puzzles, locate secrets or just give players an idea of what's to come. All of these things work very well with the second screen.
Metroid: Samus Returns Review

,