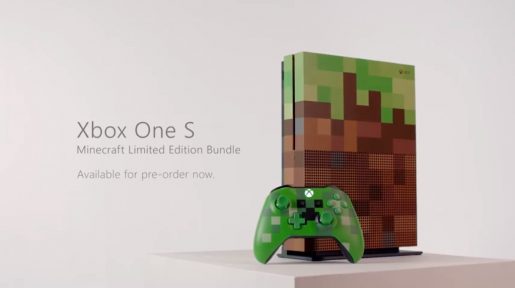 A special Xbox One S console has now been announced that is decked out in colors that Minecraft fans will be very familiar with.
The official Minecraft Facebook page posted: "Grass! Dirt! Redstone! Like you've never seen before! We give you: the Xbox One S Minecraft Limited Edition Bundle".
No price or release date has been given to this bundle yet. However, it should be available to pre-order very soon. There's no word if you will get this skin for the upcoming Xbox One X console too.
This version of the S console will be available for a limited time. If you are a serious console collector, you may want to get your wallet ready for it. More can be seen in the video below.