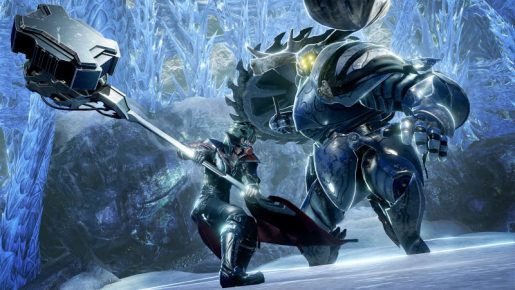 Bandai Namco has announced a new JRPG today that is called "Code Vein". This is the game that the company teased a few days ago with the tagline of "Prepare to Dine".
Code Vein is a new action RPG featuring vampires. It has an anime style look to it and looks pretty unique. There aren't that many video games out there that allow you to play as vampires these days.
Here's a brief synopsis of the story as mentioned in the press release: "In this challenging action-RPG, CODE VEIN finds players assuming the role of a Revenant. After stumbling into Vein, players are tasked to embark into the world with a companion picked from the various residents of Vein to uncover lost memories and an exit out of this new demented reality. The world of CODE VEIN is dangerous, full of vicious enemies and monstrous bosses to put players' combat skills to the test."
As of right now, the game is set to be released in the year of 2018 on all major home consoles. It could be a unique experience and it's always great to see game developers experimenting with new IP.