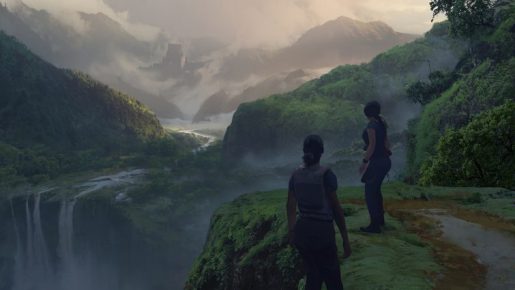 As you may know already, Uncharted: The Lost Legacy is a spin-off starring Chloe Frazer and Nadine Ross. Due to this, you won't see Nathan Drake at all.
Sony posted more info about Uncharted: The Lost Legacy on the PlayStation Blog. The game's writer, Josh Scherr said: "We're not going to touch on Nathan Drake in this, at all." So, uh, maybe don't hold your breath".
They thought about him making a cameo, but they decided to leave him alone as his story was all wrapped up in Uncharted 4. Speaking of Uncharted 4, The Lost Legacy takes place six to 12 months after the events of the fourth game.
Naughty Dog also explained that in The Lost Legacy, the levels are bigger and wider allowing you to explore more. That being said, it's still a linear structure so it won't be as expansive as an open-world video game.