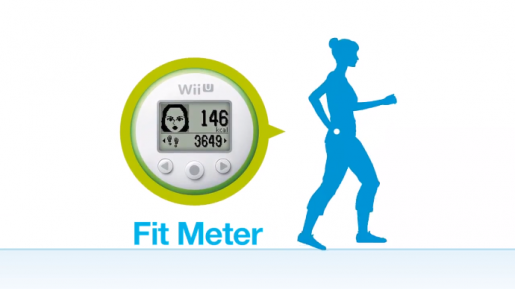 Nintendo decided to post a Wii Fit U focused Nintendo Direct this morning without any warning whatsoever. The Direct features a lot of information about the game itself, which is best seen by watching the Direct that will be posted at the bottom of this article. Satoru Iwata, president of Nintendo, had some very welcome information for fans of the previous Wii Fit titles that own a Wii Balance Board.
Starting November 1, you will be able to download a one month free trial of Wii Fit U from the Wii U eShop. This isn't just a demo or anything either. It's the full title. As long as you have a Balance Board to use, you can play the game. You will be able to download the game for free anytime from November 1, 2013 – January 31, 2014. Regardless of when you download the title, you will have one month from the time you first start the game to try it out.
One of the big selling points in the Direct was the use of the Fit Meter with the game. The Fit Meter will be packaged with the Wii Fit U game in retail starting December 6. The Fit Meter will also be sold separately, and if you do purchase it by itself, you will be able to continue playing the downloaded copy of Wii Fit U that was only a trial prior on your Wii U console. There is no word yet on how much the Fit Meter itself will cost, but it obviously will be cheaper than the retail bundle with Wii Fit U.
The normal version of Wii Fit U will be available for download on the Wii U eShop on February 1, after the free trial is no longer available for download. You can check out the full Nintendo Direct below: