More Details On Final Fantasy XIV On PS4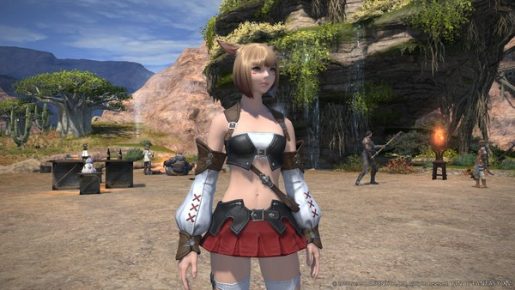 Square Enix has revealed a few more details on the PS4 version of Final Fantasy XIV: A Realm Reborn.
Final Fantasy XIV's producer/director Naoki Yoshida was interviewed by Famitsu where he revealed a few more things about this PS4 version. He reiterated that PS3 players can upgrade to the PS4 version for free, although you will transfer your login rights. This means you'll be unable to play the PS3 version again when you upgrade.
Another details revealed on the PS4 version of Final Fantasy XIV is that it will be presented in full 1920 x 1080p HD. You can also play the game using a keyboard and mouse plus the DUALSHOCK 4's touchpad can act as a mouse too. Remote Play is possible on PS Vita, but he says the game might be hard playing on the handheld since the text will be too small…