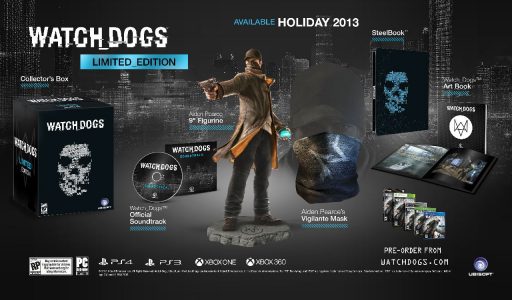 Ubisoft revealed today that Watch Dogs across all current-generation of platforms will be having a Limited Edition when it launches this Holiday.
The Limited Edition package for Watch Dogs will include the following: a nine-inch statue of Aiden Pearce, a replica of his vigilante mask, a soundtrack CD, 80-page hardcover art book, and a copy of the game in a steelbook case.
If the above items are something that interests you, the Limited Edition will retail at $130 and will be available this Holiday for the Xbox 360, PlayStation 3, and PC. While the Wii U will be getting Watch Dogs, there's currently no word if there will be a Limited Edition at launch.