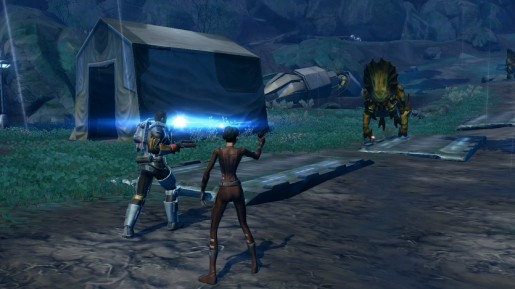 Remember when Bioware announced in a Q&A several weeks ago that they are planning to give out some sort of a reward to subscribers of the hit SWTOR? It looks like that reward is simply bunch of cartel coins to further promote the Cartel Market.
If you are a subscriber, you better check out the Cartel Market in-game to see if you have received your "subscriber appreciation reward" of 500 Cartel Coins. While it's not something a lot of subscribers expected, it's at least something that you can use to buy cosmetic stuff on the cash shop of SWTOR.
In my opinion, it's a cheap appreciation reward for people who are giving money every month to Bioware. An exclusive content or an in-game item that subscriber can use would be good enough to appreciate its loyal subscribers but then, that will give Bioware more work to do and money to spend in developing the content they desired. In their perspective, it's an easy reward to give out but hey, free coins are always a good thing right?
Seriously Bioware, try harder next time. A lot of users in your forums are not happy as they want content instead of you promoting the Cartel Market even further. Have you looked at other MMO's Loyalty Rewards? Yep, better learn from them if you want to keep your subscribers :).