New Pokemon revealed for Pokemon X and Pokemon Y: meet Honedge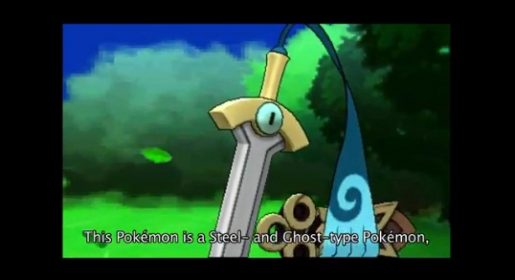 A new Pokemon named Honedge was revealed this week during Japan Expo that will debut in Pokemon X and Pokemon Y this October.
Honedge is a new Steel/Ghost Type Pokemon that will debut first on Pokemon X and Y. The new Pokemon is basically a sword with an eye in the middle and packs an impressive moveset with the ability to learn the Sword Dance ability. With its appealing appearance, the sword can use the blue cloth attached to its hilt to take down other Pokemon in battle. Currently, Honedge weighs at 4.4lbs with the height of 2'7″.
To learn more about Honedge, Pokemon Company released a video: