Rumor: Steam Summer Sale Kicking Off Tomorrow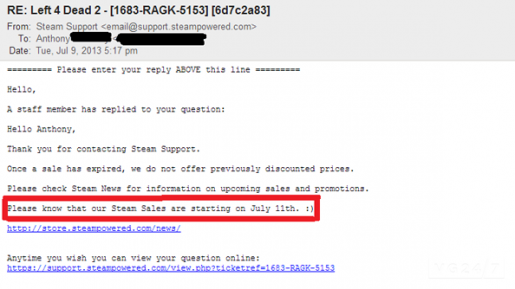 PC gamers have been eagerly anticipating Steam's annual summer sale. It seems that they, myself included, can't wait to throw their money at a bundle of incredibly low priced titles. We may finally have a date thanks to a Steam Support email sent off to a certain gamer. As you can see above, a customer service representative spilled the beans and stated that "Steam Sales" will begin tomorrow, July 11th.
We'll know in less than 24 hours if this turns out to be true, and I'm sure I'm not the only one crossing their fingers. Check back with us tomorrow for the answer! Or, you know, just head to Steam.